We will talk about the top 5 Sean Penn Movies as an actor of the many that have had, and the worst Sean Penn Movie as a director, Sean Penn besides being one of my favorite actors is one of the actors that does not fail or disappoint, although not The same can be said as director.
Five times nominated for an Oscar as best actor (twice winner), one of the most envied careers and the most respected trajectories in Hollywood and the world.
Sean Penn Movies List
6. The Last Face
[adinserter block="1″]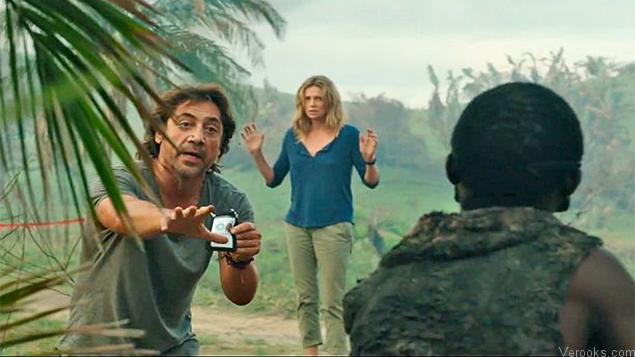 IMDb 4.7 / Release Date: 2016

Trailer / Director: Sean Penn
Its 6th in our list of Sean Penn Movies List; Despite his formidable performance, we must admit that in his role as Director has not gone as well as in the 90s, he directed a pair of Sean Penn Movies with his own script that positioned him in the eyes of critics in a singular space. They were years of professional and creative bonanza for Penn. However, currently with his latest film "THE LAST FACE" not everything is rosy because it is far from the expected quality. In this new Sean Penn Movies aims to put on stage the contradictions of the humanitarian aid sector vehiculating them through the romance lived by its protagonists, Javier Bardem and Charlize Theron, an all-terrain and seductive doctor, and a doctor also daughter of the founder of an ONG , both working in the war of Liberia of 2003.
It is not the first time that a war scenario serves as a backdrop for a love story, but it is likely that we are in front of the story that weaves this kind of fiction material with less vigor.
Scattered, indecisive and incoherent, the great slip of the star is not so much gloating in a script of a dumb romanticism armed with grandiloquent and empty dialogues, but his very questionable approach and insensitivity to the drama of Africa, portrayed as a chaotic postcard whose reflection borders on porno-misery and little justice makes the debate that aims to promote the actor and filmmaker with his film. His last scene sums up, for that purpose, the pseudo-charitable intentions that the film harbors while falling into the same hypocrisy that he claims to denounce.
5. Sweet and Lowdown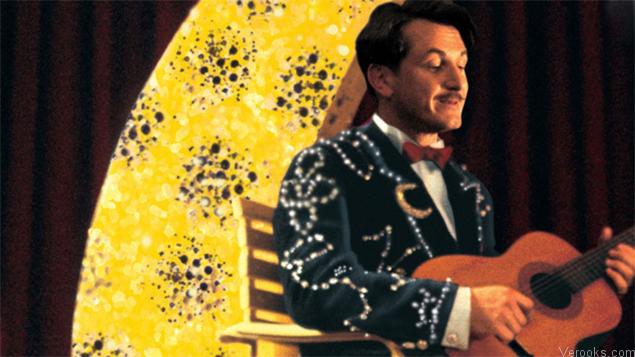 IMDb 7.3 / Release Date: 1999

Trailer / Director: Woody Allen
Its 5th in our list of Sean Penn Movies List; In this Sean Penn Movie the hyperactive genius of Woody Allen came up with that year to remember the best jazz guitarist in history: Django Reinhart. Showing Jazz through a guy obsessed with Django's talent and success. It is the perfect occasion to see a changed but still fantastic Sean Penn in a totally different role than what he has ever done.
Incarnates Emmet Ray, his moments of glory, his particular sensitivity, his romances, his stumbles, his taste for opulence, bohemian, liquor and billiards, always accompanied by his quintet and his guitar as well as his insane passion for music all this takes us to the 30s and the world of Jazz in this magnificent Sean Penn Movie.
4. Dead Man Walking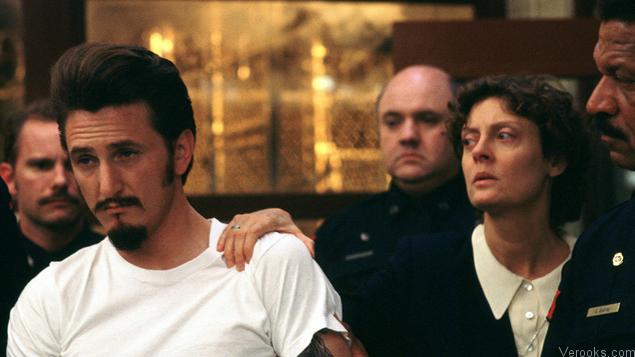 IMDb 7.5 / Release Date: 1995

Trailer / Director: Tim Robbins
Its 4th in our list of Sean Penn Movies List; Sean Penn's most memorable role was that of a death row inmate, Matthew Poncelet. In this Sean Penn Movie we will see the real case of a man who murdered two young people in the state of Louisiana and for which he was convicted despite the mediation of a novice (Susan Sarandon) who tried to help him, save him and make him more comfortable his last stage in prison. Directed by Tim Robbins, who would end up making friends with Penn and with whom he would work in Mystic River many years later.
The scene that most impact of this Sean Penn Movie begins when missing a few hours for the execution of Matthew Poncelet, he confesses to Sister Prejean that he has committed the crimes, but he regrets it, and he wants to redeem his sins and guilts to get to die while being at peace with himself. Helen Prejean accompanies him until his last minutes of life by virtue of being his spiritual adviser and when the execution of the inmate Matthew Poncelet finally arrives with the lethal injection, in the presence of the lawyer, of the families of the murdered youths and of Sister Prejean, your spiritual counselor; The machine is running, a lot of cops tie Sean Penn to a stretcher with his arms outstretched. The image that is seen at that moment recalls the crucifixion. Without a doubt a magnificent performance that I will never forget in my opinion was worthy of an Oscar.
3. I Am Sam
[adinserter block="1″]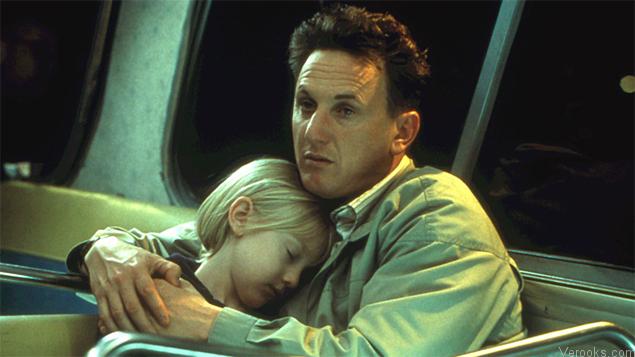 IMDb 7.6 / Release Date: 2001

Trailer / Director: Jessie Nelson
Its 3th in our list of Sean Penn Movies List; They say that the Oscars reward the roles of people with different or marginalized or minority abilities. It is not always true since in this Sean Penn Movie, he was nominated for his interpretation of a person with problems of understanding and disability but did not win the prize. His weeper side was criticized, with no talent other than just unrelenting love for his daughter, but in any academy of actors if one manages to play a role of Penn's level like this Sam, that will have life resolved as a great actor .
Each and every one of the scenes of this Sean Penn Movie moved us and stole our hearts we sympathized with Sam and his struggle to regain custody of his daughter and we were touched by Lucy's love for her father despite his condition, This Sean Penn Movie recommended to watch on father's day.
2. Milk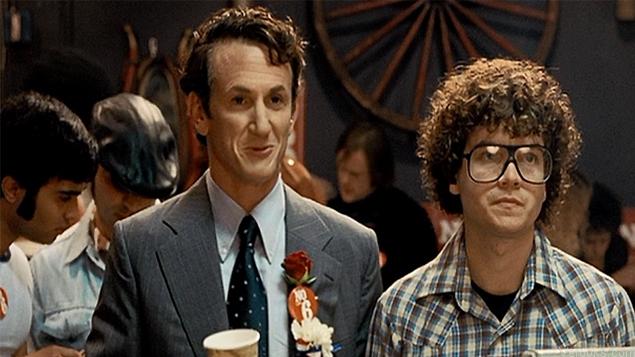 IMDb 7.6 / Release Date: 2008

Trailer / Director: Gus Van Sant
Its 2th in our list of Sean Penn Movies List; In this Sean Penn Movie, He is unrecognizable, in the skin of Milk, a gay American activist who fights for the rights of homosexuals and becomes the first homosexual with public office in the United States.
The scene that most impacts is the vigil with candles in hands made by thousands of people to remember Milk and Moscone through the streets of the city. Images of real people are shown in the film as well as a summary of their lives.
Sean Penn remained at the limit of perfection without going over the top of histrionics or caricature (what millions of mediocre actors would have done and that Penn knew how to save by his talent).
1. Mystic River
[adinserter block="1″]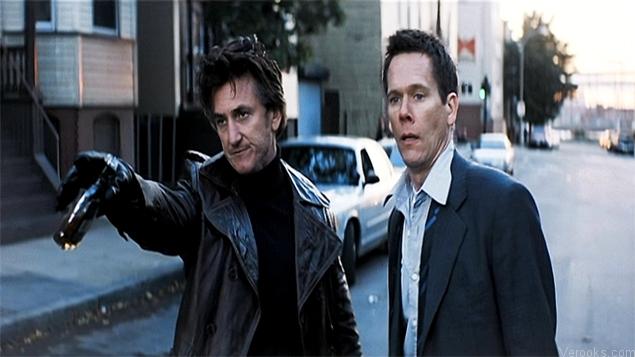 IMDb 8.0 / Release Date: 2003

Trailer / Director: Clint Eastwood
Its 1th in our list of Sean Penn Movies List; The outcome of the plot is great, and unexpected, when they discover the real murderer of Katie and the magnificent expression of Sean Penn when he realizes that he murdered an innocent and a friend. For me one of the best 5 performances of the Sean Penn Movies. Clint Eastwood's film based on the novel by Dennis Lehane. Apart from Sean Penn, we can find the best roles of Tim Robbins in a long time and Kevin Bacon (perhaps the best of his life). What Sean Penn gets with the character of Jimmy Markum is from another universe. He won his first Oscar for this work although many think (including myself) that they gave it to him because it had been "stolen" in previous candidacies such as the case of DEAD MAN WALKING.
[yasr_visitor_votes size="medium"]