John Travolta is a well-known American Hollywood movie actor, singer, dancer, writer, and movie producer. He is 64 years old living in Englewood, United States of America. His popularity started when he first appeared on Saturday Night Fever and Grease a television series that lasted for four good years. John began to experience some setbacks in the 1980's but later rejuvenated in the 90's when he featured on Face-Off movie as an amazing terrorist that managed to breach the FBI's cover who underwent a face surgery to look like him. Here is a list of the best John Travolta movies:
10. Wild Hogs (2007)
[adinserter block="1″]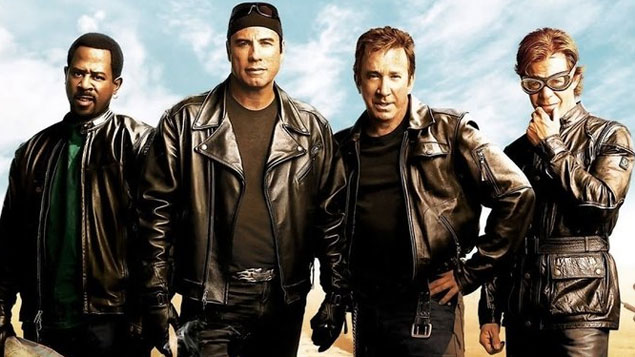 Produced in 2007. It is an adventurous movie with a fabulous plot. A group of dedicated bikers is looking for the best place to go for adventure heads to an open road for their adventure hit. They get into an encounter with new gang in Mexico that cost them more than what they had bargained. Wild Hogs is bikers favorite because it has enormous riding skills that are expressed by the two-conflicting group of suburban bikers and the gang in Mexico.
IMDb 5.9 / Release Date: 2007

Trailer / Director: Walt Becker
9. Phenomenon (1996)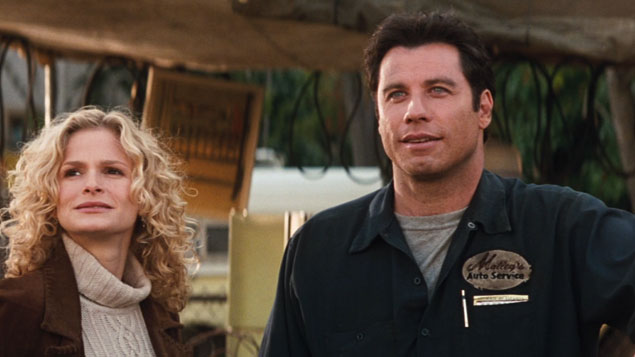 A movie directed by Jon Turteltaub and produced in 1996 with a fantastic fiction plot. A man sees a bright light descend from the sky and he discover that he has some superpowers. He performs tremendous things with his power that surprises his family and friends. The super intelligence powers enable him to read the mind and control it at the same time. He becomes the most undefeatable phenomenon.
IMDb 6.4 / Release Date: 2008

Trailer / Director: Jon Turteltaub
8. Michael (1996)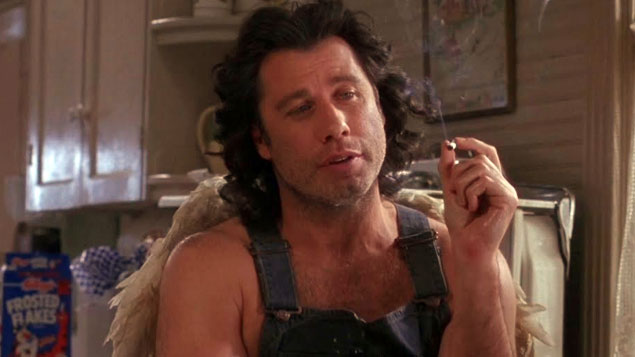 The thirst for the truth of the rumors about Archangel Michael living with an old woman creates a great story for tabloid reporters who confirms the rumors to be true. Their investigation reveals the more surprising news that was unknown to the residents. Now they want to know the in-depth of this surprising news.
IMDb 5.7 / Release Date: 1996

Trailer / Director: Nora Ephron
7. Be Cool (2005)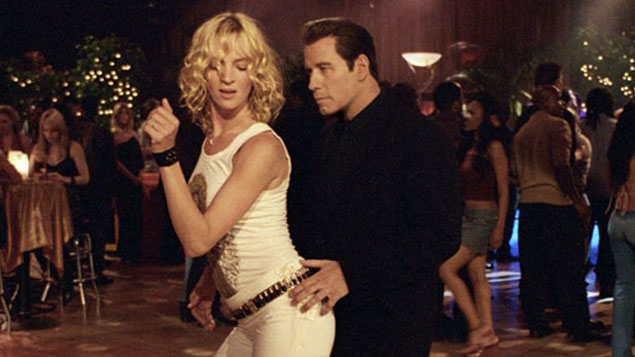 As stated before, John Travolta is a brilliant singer too. On this movie directed by Gary Gray, the music industry is a point of focus. A movie industry has taken over the entertainment industry, and it was time Chill Palmer thought it was music industry moment. He meets the music industry widow and ends in a romance with her. It is a favorite movie to all music lovers.
IMDb 5.7 / Release Date: 2005

Trailer / Director: F. Gary Gray
6 Ladder 49 (2004)
[adinserter block="1″]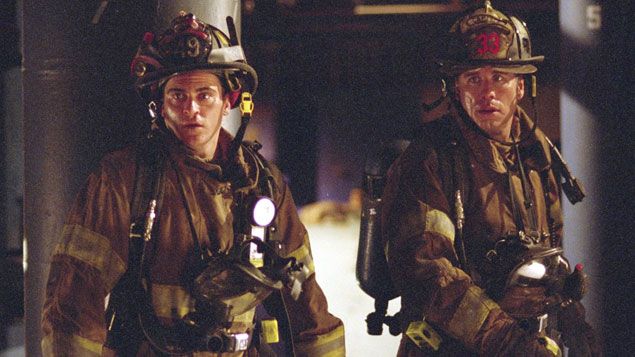 A movie with a nice synopsis of how the life of a firefighter is saved by fellow firefighters. The film had a theme of how fire brigade struggles to save property on fire and life as well. Apart from the good services they provide to the civilians, they have their own problem to handle. In the film, an unconscious and injured firefighter is trapped in a building burning, the only help is his colleagues to save him from death. John Travolta acting as the chief of the team together with the team of firefighters finds a way to rescue one of their own.
IMDb 6.5 / Release Date: 2004

Trailer / Director: Jay Russell
5. Pulp Fiction (1994)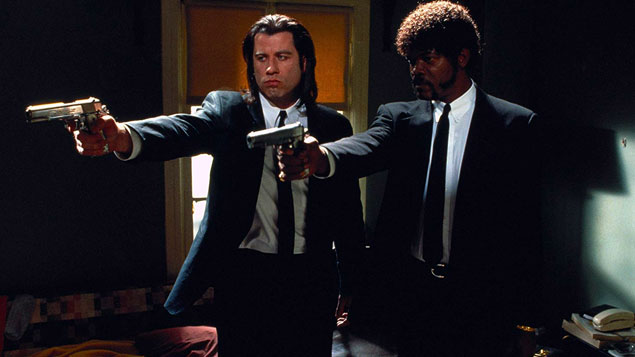 Pulp fiction produced in 1994 rated at 8.9 stars and over 1.5 million voters. It has an interesting plot of two hit men, a gangster's wife, a pair of bandits and a boxer who have been on violence find a way to redeem themselves. With John Travolta as the starring of this movie portrays different skills on how to end the violence between the groups.
IMDb 8.9 / Release Date: 1994

Trailer / Director: Quentin Tarantino
4. Broken Arrow (1996)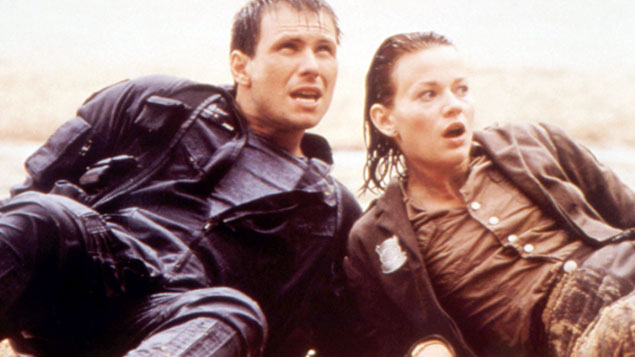 A Hollywood movie directed by John Woo and released in 1996 with a wonderful plot. The pilot and park ranger spoil a plan of a terrorist crew that had planned and tried to steal nuclear weapons from US military. The park ranger and the pilot compromise the terrorist plan and save a number of US nuclear warheads.
IMDb 6.0 / Release Date: 1996

Trailer / Director: John Woo
3. A Civil Action (1998)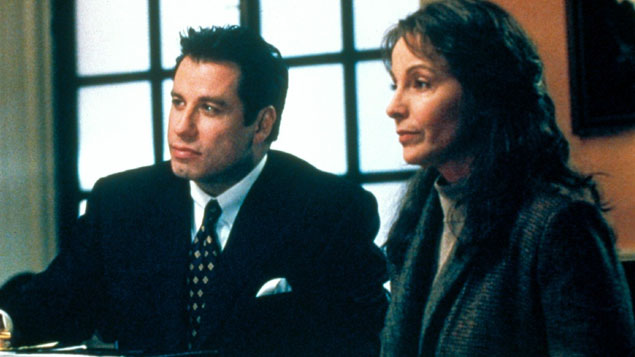 A movie directed by Steven Zaillian and released in 1998. Some civilians are diagnosed with leukemia only to be discovered that a major company that supplies water to the town has something to with the situation. A superb lawyer (John Travolta) take the case that might risk his career and stands still to get the justice done. John exercises his law tact as the most experienced lawyer in the town.
IMDb 6.6 / Release Date: 1998

Trailer / Director: Steven Zaillian
2. The General's Daughter (1999)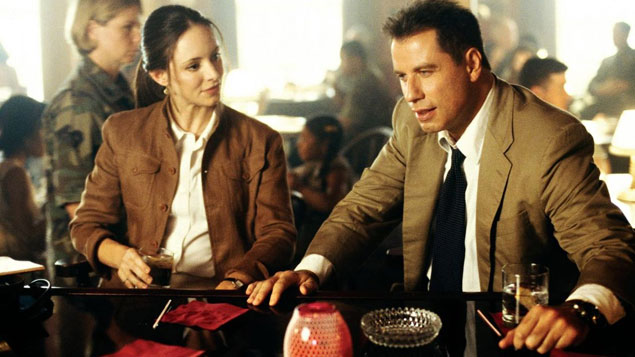 Produced in 1999 with an excellent plot. The daughter of a highly decorated general and military base commander is murdered. General wants some answers and good explanation on why and who had the guts to kill his daughter. An undercover is formed to find the base of the murder. The detective assigned the task scoops a lot of slew cover-ups. How will you get the murderer if he is connected to the most respected and highly ranked people in the same nation? The detective has a tough job to reveal the real murderer of the general's daughter. John Travolta plays the role of the undercover detective, and he uses all the skills to reveal and bring the murderer to justice.
IMDb 6.3 / Release Date: 1999

Trailer / Director: Simon West
1. Face/Off (1997)
[adinserter block="1″]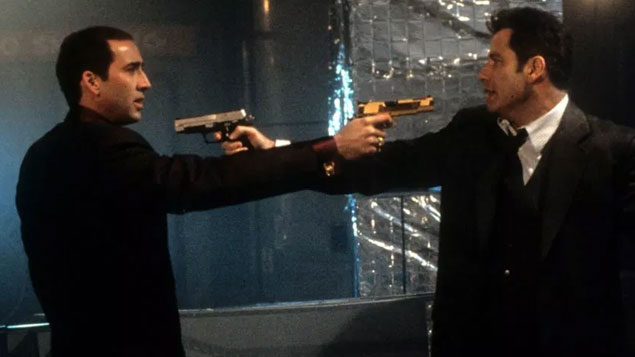 A film directed by John Woo and produced in 1978. Travolta featured in this movie as a detective to find the most wanted terrorist that had brought FBI to its knees. An FBI agent had to go for undercover to get critical information on the terrorist's whereabouts, but he had to pretend to be the terrorist himself, so a facial surgery was performed to the agent. The terrorist was smart enough to blow the cover and instead worn the FBI's face and become a fake cope who visited FBI's family pretending to be the husband. A funny movie to watch as John Travolta plays the best character (undercover agent) that approved his acting skills.
IMDb 7.3 / Release Date: 1997

Trailer / Director: John Woo
That is a list of the least of John Travolta's top ten featured movies of all times. Hope you liked it, but the list keeps on extending with other more attractive movies such as; Saturday fiver night, From Paris with love, get shorty, Domestic Disturbance, Look Who Is Talking, Mad City, Swordfish, Primary Colors, and The Taking of Pelham 123. You see, the list keeps on extending. John Travolta is the most amazing Hollywood star that knows how to attract and satisfy the attention of his fans.