Walter Bruce Willis was born on 19th March, 1955 in Rhineland, West Germany and used to be addressed as 'black buck' in school because of his stuttering issues. He took part in dramatics to overcome his issue and became the student council president. He started off as a television actor winning Emmy and Golden Globe for his outstanding performances and his first featured film was Blake Edward's Blind Date. Since, then he started to step ahead and do some cult films like Die Hard and Pulp Fiction, and since then there was no looking back for him.
The famous Bruce Willis Movies are as follows:
10. Moonrise Kingdom (2012)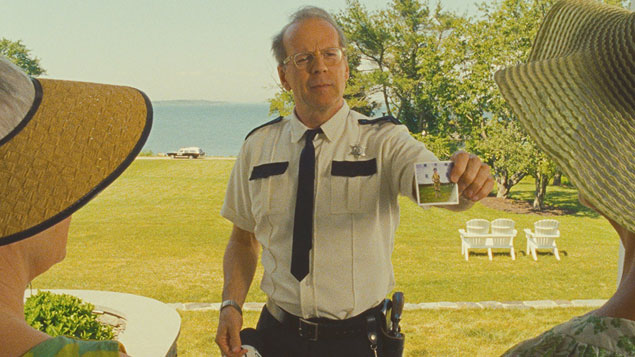 A coming-of-age genre from the Bruce Willis movies, this movie shows the life on a young orphan who wanted to reunited with his pen pal who exhibited aggressive tendencies. He escaped from the scouting camp and both of them lived isolated in a Moonrise Kingdom whereas their family members, police and the scout team were trying to retrieve them. It received high critical appreciation on being premiered at 2012 Cannes Film Festival and was nominated for Best Original Screenplay (Academy Awards) and Best Musical/Comedy (Golden Globe). It was also included in BBC's Top 100 Greatest Film of the 21st Century.
IMDb 7.8 / Release Date: 2012

Trailer / Director: Wes Anderson
9. Red (2010)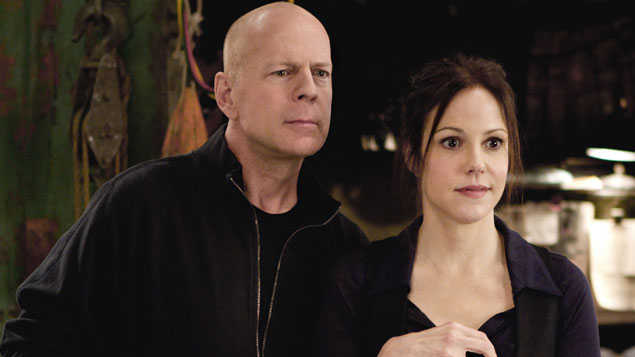 Inspired by Warren Ellis' comic book, this movie was directed by Schwentke, a German Film Director who showed the journey of a 'retired and extremely dangerous' CIA Agent, Frank Mosses who reassembles his former team to uncover the assailants. The movie received a Golden Globe nomination and grossed $199 million worldwide.
IMDb 7.1 / Release Date: 2010

Trailer / Director: Robert Schwentke
8. Sin City (2005)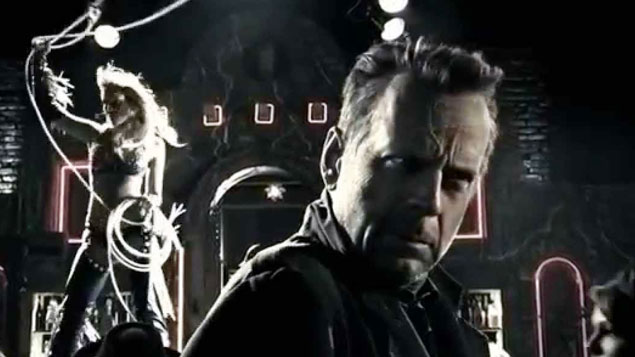 Another neo-noir crime thriller of the Bruce Willis movies, Sin City is based on Miller's graphic novel. The film explores the miserable Basin City and depicts the story of three people who all were caught up in violent corruption. It was screened at Cannes in 2005 and it got much critical and commercial acclaim for a unique color processing where the majority of the movie was in monochrome and color was retained only for fewer selective objects. The film won the Grand Prize for 'Visual Shaping' at Cannes in 2005.
IMDb 8.0 / Release Date: 2005

Trailer / Director: Frank Miller, Robert Rodriguez
7. Unbreakable (2000)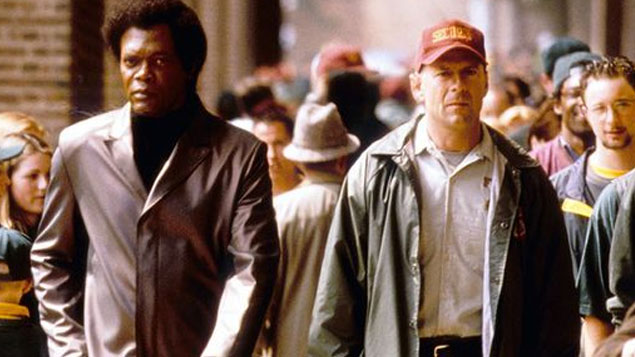 Directed, written and produced by Shyamalan, this added a genre of superhero thriller film to the list of Bruce Willis movies. It revolved around the life of David Dunn, a security guard who survived a horrific train crash with the help of Elijah Price, owner of cosmic art gallery. Dunn realized of his super human powers and continued to confront and explore his powers to wave off difficulties in life. Shyamalan wrote a speculative screenplay for this film after he turned the plot of the movie into a comic book, breaking it down in three parts. Unbreakable received positive reviews for stellar performances, background score and the aesthetics of the movie. The second sequel to this movie (Split) was released in 2017 and the third (Glass) will be released in 2019.
IMDb 7.3 / Release Date: 2000

Trailer / Director: M. Night Shyamalan
6. The Sixth Sense (1999)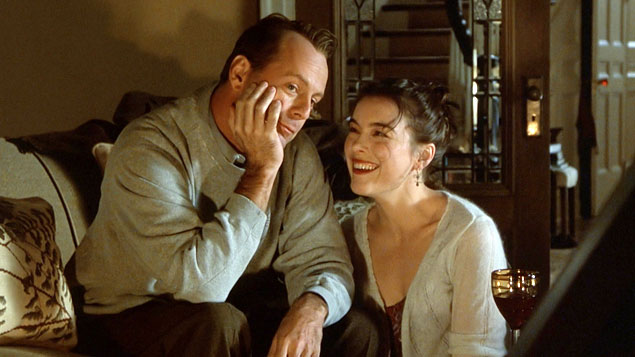 One of the supernatural horrific Bruce Willis movies, The Sixth Sense depicted the story of troubled and secluded Cole Sear who could see and converse with the dead and a child Psychologist Malcolm Crowe who was also extremely troubled but tried to help Sear. Directed and written by Shyamalan, this movie is famous for its surprise endings, twisted conclusions and eerie atmosphere. It was the highest grosser before 'It' surpassed the economic success in 2017. Earning $965 million worldwide, this movie was commercially very successful and received high praises from the critics. The film also got six nominations at the Academy Awards.
IMDb 8.1 / Release Date: 1999

Trailer / Director: M. Night Shyamalan
5. Armageddon (1998)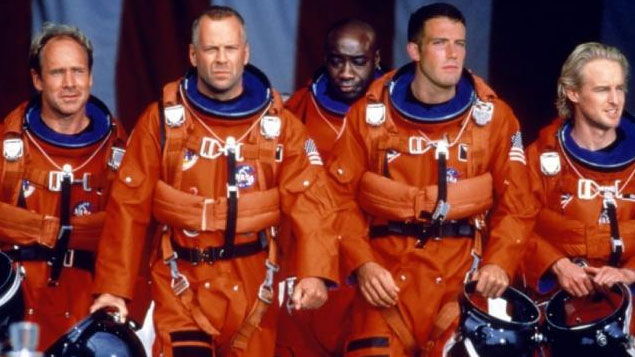 Following the central plot of sending blue collared deep-core drillers to stop an asteroid collision with Earth, this movie starred an ensemble cast with Ben Affleck, Will Patton, Billy Bob Thornton and Michael Clark Duncan to name a few. The movie received negative reviews from the critics but it was a huge commercial box-office success, being the highest grosser of 1998. The movie received four Academy Award nominations and won two of them at Saturn Awards.s
IMDb 8.7 / Release Date: 1998

Trailer / Director: Michael Bay
4. The Fifth Element (1997)
[adinserter block="1″]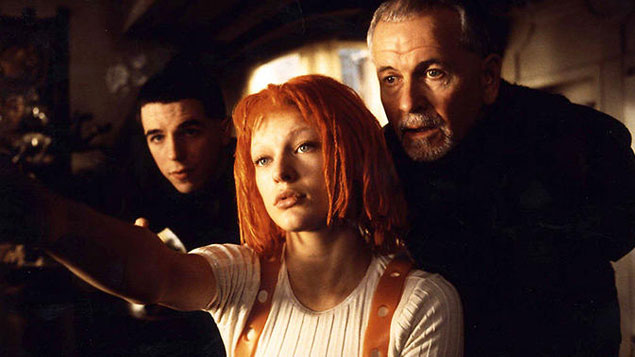 The second highest French-film grosser, this sci-fi action film was written and directed by Luc Besson. The movie's plot revolved around Korben Dallas who had the responsibility to make the planet Earth survive. He was a cab driver, by profession and a former major of Special Forces. Along with a passenger of his cab, Jovovich, he started to look around for the four mystic stones which could prevent earth from a harmful cosmetic entity. One of the best and worst summer time blockbuster of Bruce Willis Movies, this movie earned $263 million worldwide and made a profit on $170 million.
IMDb 7.7 / Release Date: 1997

Trailer / Director: Luc Besson
3. Twelve Monkeys (1995)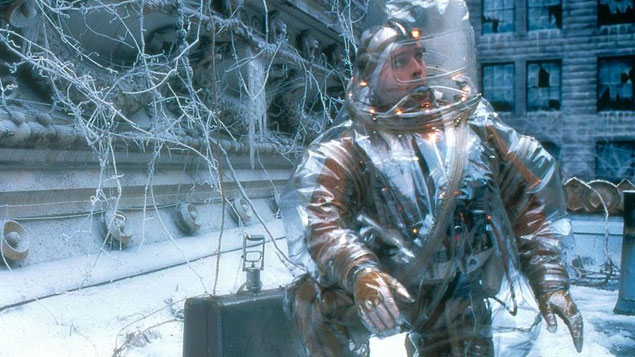 One of the neo-noir sci-fi Bruce Willis movies, this movie dealt with a convict who was sent to gather information about a man made virus that could wipe away most of the human population from the planet. Directed by Terry Gilliam, this film is inspired from La Jetee by Chris Maker after Universal Studios acquired the rights to produce it. Brad Pitt was nominated for Best Actor in a Supporting Role in the Academy Awards and he won the Golden Globe in the same category. The film also won many accolades at the Saturn Awards.
IMDb 8.0 / Release Date: 1995

Trailer / Director: Terry Gilliam
2. Pulp Fiction (1994)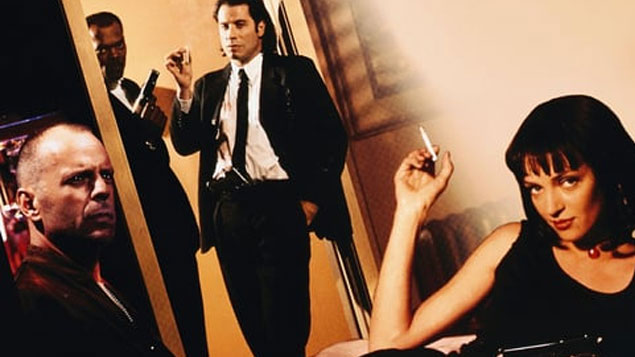 One of the cult Bruce Willis Movies, Pulp Fiction was written and directed by Tarantino and considered as a beginning of an era of postmodern film. The movie had an unconventional structure with splendid works in visual art and homage, garnering very positive reviews from the critics. The film is preserved in the National Film Registry of U.S. by the Library Congress as the film is culturally, historically and aesthetically significant. The plot of the movie revolved around the criminals of L.A and the film was famous because of punchy dialogues and graphically violent aggressive scenes. It won the Palme d'Or at Cannes and Tarantino and Avary won the Academy award for Best Original Screenplay.
IMDb 8.9 / Release Date: 1994

Trailer / Director: Quentin Tarantino
1. Death Becomes Her (1992)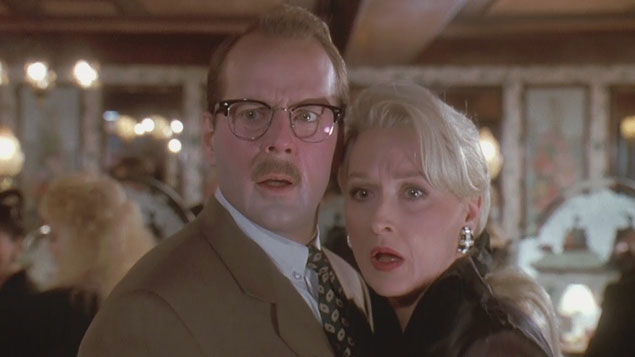 Written by David Koepp and directed by Robert Zemeckis, this movie won the Academy Award for Best Visual Effects and grossed $149 million worldwide. It is a black comedy fantasy film featuring Meryl Streep, Bruce Willis and Goldie Hawn and the plot revolves around a rival pair who drank magic potion to gain eternal youth but unfortunately, the unexpected happened and they started to walk and talk irrespective of being physically dead.
IMDb 6.5 / Release Date: 1988

Trailer / Director: Robert Zemeckis