Benjamin Geza Affleck-Boldt was born on 15th August, 1972 in Berkeley, California. As a child artist, he starred in The Voyage of the Mimi (PBS Educational Series) in 1984 and now is a famous American actor and film maker. He won three Golden Globe Awards, two Screen Actors Guild Awards, two BAFTA Awards and two Academy Awards. He is a member of the Democratic Party and co-founder of the Eastern Congo Initiative. He starred in various new age comedy films, disaster drama, romantic comedy, political and psychological thriller and noir biopic. He also established himself as a successful director when he won the Golden Globe and BAFTA for Best Director of Argo in 2012.
Some major Ben Affleck Movies are cited below:
9. Gone Girl (2014)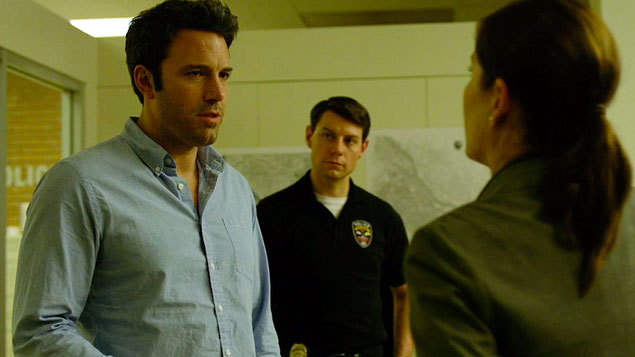 One of the most successful Ben Affleck Movies, this one is a psychological thriller which had its opening in the 52nd New York Film Festival. The story begins as a mystery regarding the events surrounding Nick Dunne (played by Affleck) who became the suspect after his wife Amy (played by Rosamund Pike) suddenly disappeared. It became the highest grosser for Fincher and earned the Critics' Choice Awards for adapted screenplay by Flynn.
IMDb 8.1 / Release Date: 2014

Trailer / Director: David Fincher
8. Argo (2012)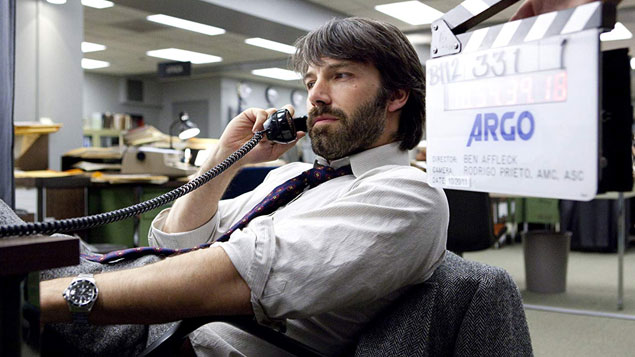 One of the best of all the Ben Affleck Movies is undoubtedly, Argo. It received 7 nominations at the Academy Awards and won 3 for Best Adapted Screenplay, Best Film Editing and Best Picture. It also won Best Motion Picture-Drama and Best Director at the Golden Globes from 5 nominations.  It also won Best Editing, Best Director and Best Film at the 37th Hochi film Awards and 66th British Academy Film Awards for Best International Picture. This American historical drama is directly by Ben Affleck shows the journey of a CIA agent who works undercover of a Hollywood producer who is choosing a locale for his sci-fi film. It shows how he launched an operation to rescue during U.S. hostage crisis in Iran (Tehran) in 1979.
IMDb 7.7 / Release Date: 2012

Trailer / Director: Ben Affleck
7. Gone Baby Gone (2007)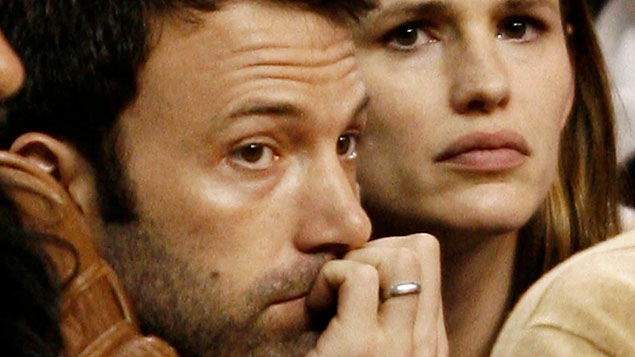 One of the well-received Ben Affleck Moviesby the critics, this movie earned Amy Ryan a nomination for Academy Awards as the Best Supporting Actress. This film was directed by Ben Affleck himself and it was made on a budget of $19 million but it garnered $34.6 million worldwide. Affleck was called as the Breakthrough Filmmaker of the Year for directing this neo-noir mystery drama film where he co-wrote the screenplay with Aaron Stockard and this movie is based on Dennis Lehane's novel Gone, Baby, Gone. It shows the journey of two private detectives trying to find out a girl who got kidnapped from Dorchester. This movie also stars Amy Ryan, Morgan Freeman and Ed Harris.
IMDb 7.7 / Release Date: 2007

Trailer / Director: Ben Affleck
6. Hollywoodland (2006)
[adinserter block="1″]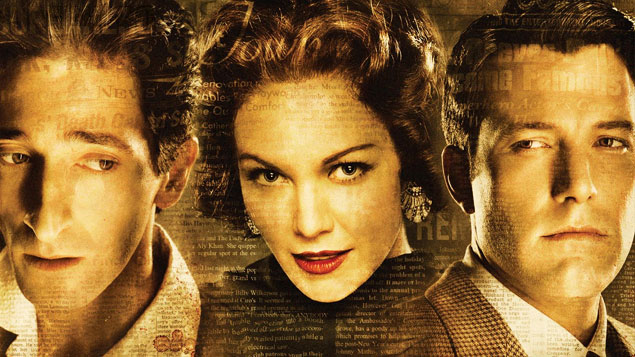 Television director Allen Coulter did his directorial debut with movies through Hollywoodland. It is an American period mystery film that revolved around various situations regarding the death of George Reeves (played by Ben Affleck) who was an actor and a star of the television series named 'Adventures of Superman' in the 1950s. A private detective (played by Adrian Brody) investigates Tony Mannix (played by Diane Lane) who is the wife of Eddie Mannix (played by Bob Hoskins), executive of MGM studio but she had a long term relationship with Reeves. Though, Reeves ended the affair and got engaged to Leonore Lemmon (played by Robin Tunney), a young aspiring actress still the investigator finds something fishy about Eddie Mannix. Ben Affleck won the Best Supporting Actor in Venice Film Festival, Saturn Awards and Hollywood Film Awards.
IMDb 6.5 / Release Date: 2006

Trailer / Director: Allen Coulter
5. The Sum of All Fears (2002)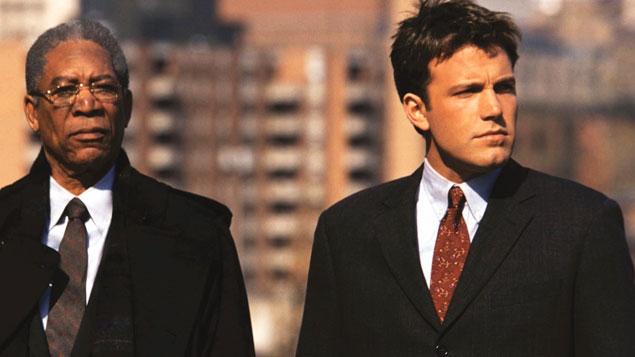 This genre of Ben Affleck Movies is that of a spy thriller based on Tom Clancy's novel. Directed by Phil Alden Robinson, the film is based on an Austrian Neo-Nazi who wanted to establish a fascist super-state in Europe by creating a nuclear rift between US and Russia. The Neo-Nazi scientists destroyed Baltimore by a secret nuclear weapon and attacked an US aircraft carrier. These pushed the superpowers to headlock each other through nuclear wars. Ben Affleck played the role of a CIA agent who realised that the Baltimore bomb was not a Russian one, rather bought from black market. It deals with how Ben Affleck tries to stop the nuclear war from happening. The film received mixed reviews from the critics, but made on a budget of $68 million, it earned $118 million worldwide. It was considered as an immense financial success going by the box office records.
IMDb 6.4 / Release Date: 1985

Trailer / Director: Phil Alden Robinson
4. Pearl Harbor (2001)
[adinserter block="1″]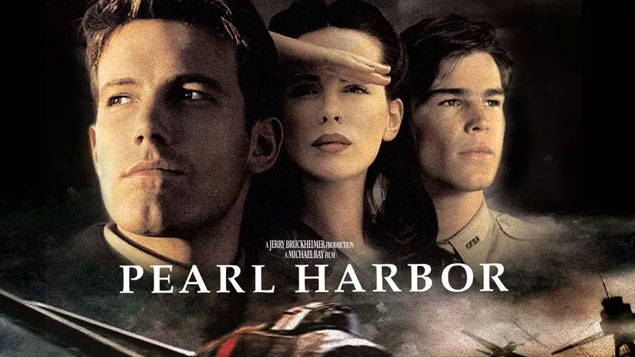 One of the most talked about film among all the Ben Affleck Movies was Pearl Harbor. It was nominated as the 'worst picture' for Golden Raspberry Awards, but it won the Best Editing Academy Award including four nominations in it. The film is directed by Michael Bay and produced by Jerry Bruckheimer and is loosely based on the Japanese Attack on Pearl Harbor and Doolittle Raid. The American romantic 'period war drama' film was a huge hit for the box office earning $450 million worldwide and $59 million in the opening weekend.
IMDb 6.1 / Release Date: 2001

Trailer / Director: Michael Bay
3. Forces of Nature (1999)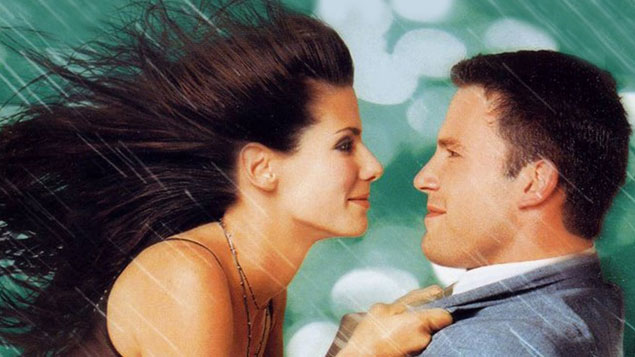 This is an American romantic comedy starring Ben Affleck and Sandra Bullock in the lead roles. It shows the journey of an anxious flyer who meets a free-spirited co passenger and thinks if he is taking the right decision by getting married to the love of his life. He has a nerve wrecking journey with his co-passenger but falls in love with her free-spiritedness. Yet, he marries the love of his life in the end while the co-passenger goes on to find her lost son. The movie garnered mixed reviews from the critics.
IMDb 5.4 / Release Date: 1999

Trailer / Director: Bronwen Hughes
2. Armageddon (1998)

Directed by Michael Bay and produced by Jerry Bruckheimer, this movie had a super successful run at the box office despite garnering negative reviews from the critics. It became the highest grosser of 1998, worldwide. This is a sci-fi disaster from the Ben Affleck Movies' series which had an ensemble cast and showed how NASA sent the blue-collar deep core drillers to stop the collision of a giant asteroid with the Earth. The famous song 'Aerosmith' from this movie won few accolades.
IMDb 6.7 / Release Date: 1998

Trailer / Director: Michael Bay
1. Good Will Hunting (1997)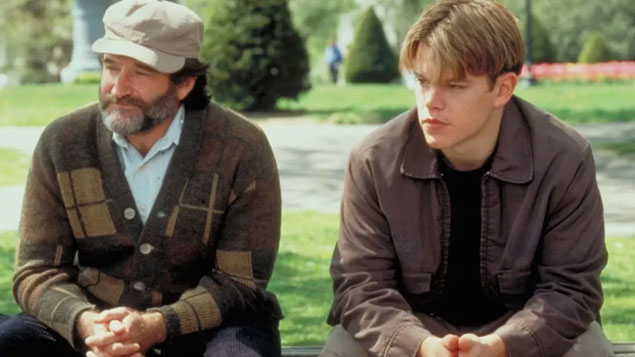 One of the early Ben Affleck Movies, which was written by Ben Affleck along with his childhood friend Matt Damon, this film is an American drama which shows the life of a 20 year old labour named Will Hunting from South Boston. Will became the client of a therapist in spite of being a genius and studied advanced mathematics with a renowned professor. During his therapeutic session, he re-evaluated his relationships with his friends, girlfriend and himself while confronting his past and embarking on the future. This film's budget was $10 million but it garnered US$225 million worldwide and was nominated for 9 Academy Awards among which, it won 2 for Best Screenplay and Best Supporting Actor.
IMDb 6.6 / Release Date: 1997

Trailer / Director: Gus Van Sant
This list represents some of the best Ben Affleck movies which have become hugely popular for many audiences across the globe.