Will Smith is an American actor who has also produced movies, and it is without doubt he remains spot-on one of the most beloved American actors of all time. From action stunts to comedic acts in movies, we bring to you the best of Will Smith movies of all time.
8. The Pursuit of Happyness (2006)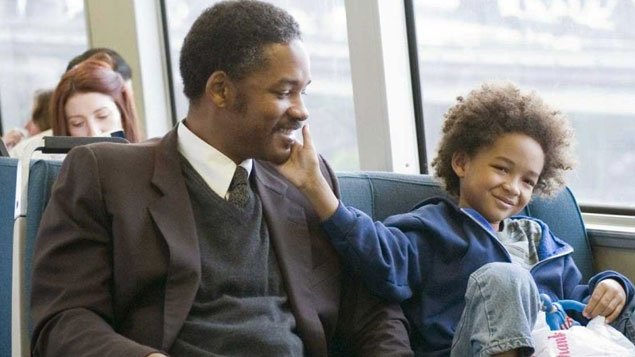 Perhaps one of the best emotional Will Smith movies of all time, the movie tells the early life of entrepreneur Chris Gardner's nearly one-year struggle being homeless. Will Smith played Mr. Gardner, and it immediately caught the attention to be labeled as one of the epochal movies of all time. Will Smith captured the real image of being an unfortunate entrepreneur trying in vain to market his own bone scanners, but is eventually being amused by his son (played by his real life son). Generally speaking, this speaks of Will Smith's softer side: that eventually nothing beats than the love of a father to his son. It doesn't matter how unfortunate his life may be, as long he continues in making a change-and bring joy to his son.
For easy tearjerkers out there, we highly recommend this movie, and prepared to be motivated.
IMDb 8.0 / Release Date: 2006

Trailer / Director: Gabriele Muccino
7. Ali (2001)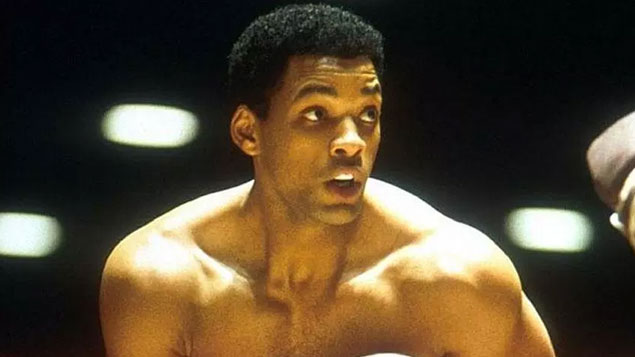 Considered as one of the most underrated sport movie biographies of all time, this Will Smith depicts the life and sports activity of Muhammad Ali, considered as one of the most significant and celebrated sports figures of the 20th century.
Although is hugely unknown by many movie fans, Will Smith demonstrated in this film that he too is able to capture the real essence of the character of Muhammad Ali, from being the most cunning boxer to being a gentle person outside of the ring.
For most sports enthusiasts out there, this sports biography, a Will Smith movie, is definitely something you can add on to your movie watchlist.
IMDb 6.8 / Release Date: 2001

Trailer / Director: Michael Mann
6. Enemy of the State (1998)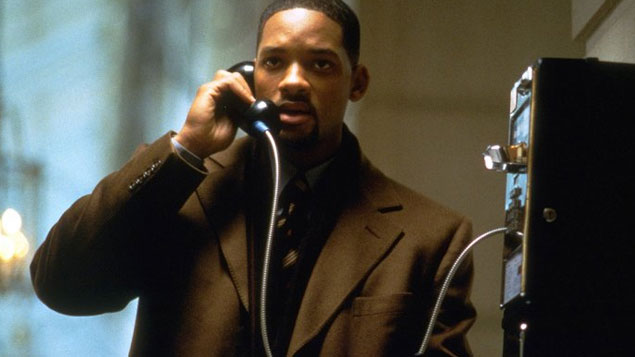 Eager for some conspiracy crime movie? Worry no more!
This Will Smith movie tells the story of uncovering the grim truth of murdering a well-known American congressman after suspecting a tape of murder plans has been recorded by an NSA official. Will Smith plays as Robert Clayton Dean, a labor lawyer.
In a rather chilling account, Will Smith shows his rather rare side of acting: that he is also capable of playing the "boss of the game", as the movie suggests that Dean has been a mjor contributor from being an "accused" to being the prime investigator to expose the truth about the murder.
Enemy of the State is a must watch for those who can't resist by to glue their eyes in amusing themselves to conspiracy crime movies.
IMDb 7.3 / Release Date: 1998

Trailer / Director: Tony Scott
5. Independence Day (1996)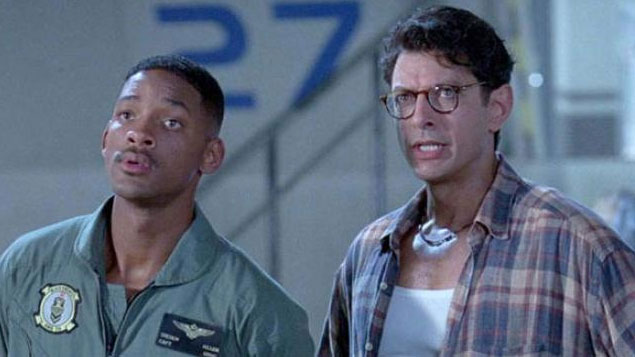 One of the most famous science fiction movies among the Will Smith movies, Independence Day tells the story of the counterattack of the various countries in the world in launching a massive counterattack on a massive alien entity spaceship by the Fourth of July. Will Smith plays in this movie as Captain Steven Hiller, a Marine F/A-18 pilot. In this movie, he perfectly executes action while incorporating patriotism as a factor in defending the United States against the extraterrestrials, therefore cementing the fact that Will Smith is not only about comedy but also showing the prowess of action.
Considered as one of the most-watched sci-fi movies of all time, this Will Smith movie is definitely a must watch for sci-fi nerds who wish to indulge themselves in the fictional aspect of science action.
IMDb 7.0 / Release Date: 1996

Trailer / Director: Roland Emmerich
4. Bad Boys (1995)
[adinserter block="1″]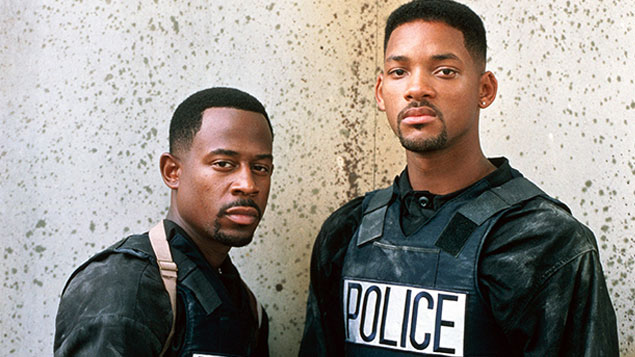 The movie that initially put Will Smith into the Hollywood scene, this Will Smith movie tells the story of an investigation of a heroin heist stored in a police vault, where the Internal Affairs suspects it is an inside job. Will Smith plays Mike Lowrey, a part of the investigatory team, where he takes part in scrupulous acts to further catch the suspect in activity.
Perhaps one of the firsts in Will Smith movies that incorporates action and drug involvement, Bad Boys is a must watch for starters who want in an instant the grit of crime movies.
IMDb 6.9 / Release Date: 1995

Trailer / Director: Michael Bay
3. Suicide Squad (2016)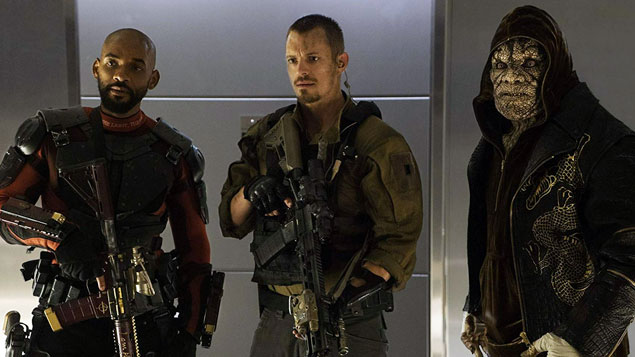 Perhaps one of the most anticipated superhero movie of 2016, this Will Smith movie puts the actor himself in the spotlight that he is also about the perks of being a superhero. Playing the role of Deadshot, the movie's well known marksman and assassin, Will Smith proves in this movie once again the prowess of his action stunts, as highly reflected on his character, known for pushing the limits of being a badass superhero
This Will Smith movie is highly perfect for those who aim to amuse themselves with some action-packed scenes and a dash of backslap humor.
IMDb 6.0 / Release Date: 2016

Trailer / Director: David Ayer
2. Bright (2017)

One of the most recent of all Will Smith movies, Bright tells the story of officers in downtown Los Angeles maintaining peace and order in an alternate reality where humans live with orcs, elves and other fairy entity. Will Smith acts in this movie as a Los Angeles Police Department (LAPD) where he is responsible on responding to fairy-related crimes in LA. His own acting gave a good reputation on the action side of him, where the various stunts he pulled in order to save the Magic Wand of the Shield of Light.
The incorporation of fairy tale and action in this Will Smith movie has set apart itself from common fictional modern stories, making this Will Smith movie a must-watch in this time.
IMDb 6.4 / Release Date: 2017

Trailer / Director: David Ayer
1. The Men in Black Series (1997, 2002, 2012)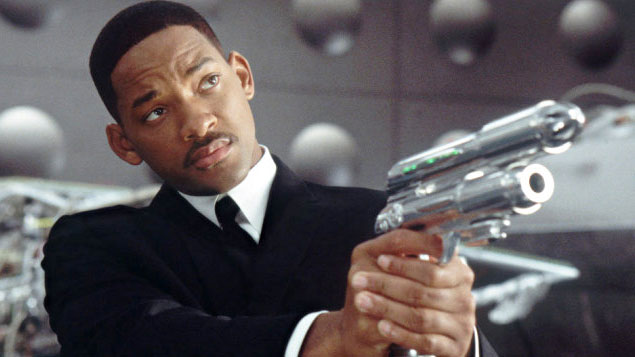 Perhaps on the top of the most well beloved Will Smith movies, The Men in Black franchise has catapulted his acting career to the top-notch position of American acting. Starring as Agent J, Will Smith acts in the movie as an MIB agent responsible for responding to alien-related cases in the city and making witnesses forget the scene. As Agent J, he has simultaneously worked with other MIB agents in order to maintain peace and order and to prevent mass hysteria among people on the existence of aliens. His own acting on this movie has earned him awards from the Academy Awards for Best in Makeup and in the Golden Globe Awards.
The Men in Black series is one heck of a kind, incorporating science fiction, comedy and action, making this Will Smith movie a featured star of this movie list.
In summary, the diversity of Will Smith movies is a testament in the movie industry: that diversity in the essence of acting is a way for an actor like Will Smith to be catapulted into the glory of American movies and Hollywood itself.