A brief about Tom Hanks:
Tom hanks is an American actor, a filmmaker and a producer who has had a boundless career in movies, television and on the stage performance. He is not just a person or a actor, perhaps, one of the amazing guys on this planet. Seriously, the level of his skills is unexpected and this way of doing delightful things.
Came on planet on July 9,1956, in Concord, California.His cinemas and acting took him to the level where no one can beat him and has become one of the most powerful and well respected actors in Hollywood.
Movies of Tom Hanks:
8. Extremely Loud & Incredibly Close (2011)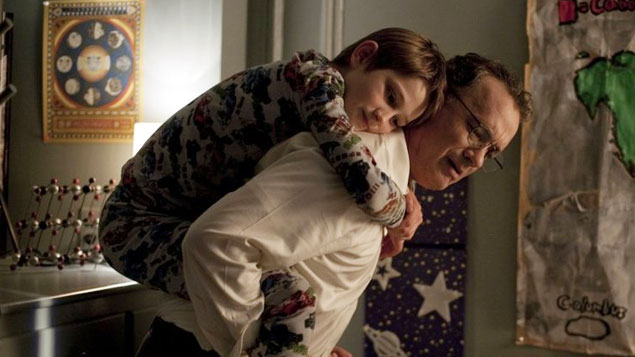 It's a story which includes the life of a troubled young boy, Oskar, who lost is father and starts lashing out at his mother and the world. A year later, he found a unique key in his father's belongings and embarks on a scavenger hunt to find the matching lock, just as he used to when his father was alive. On this journey he met with lots of people from whom he learned a lot and came to know about who he is, and about his family, now the suspense is , Is he found the lock which is mysterious.
IMDb 6.9 / Release Date: 2011
Trailer / Director: Stephen Daldry
7. Cloud Atlas (2012)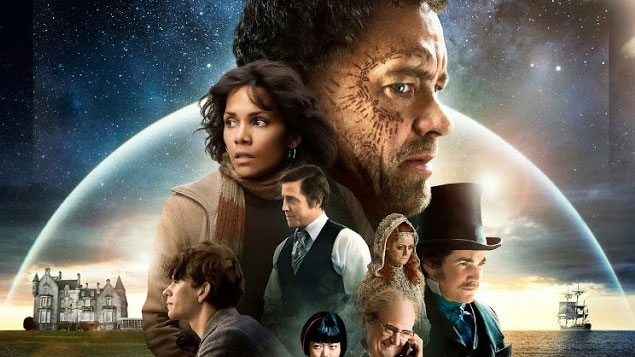 The most astonishing movie and highly rated one. It is all over in chats and on mouths of people. The movieis full of actions of people's lives having impact one another in the past, present and future, and an act of kindness ripples across centuries to inspire a revolution.Cloud Atlas is a story of an ocean voyage across the Pacific, aletters from a composer to his lover; a thrill, drama and actions about a conspiracy at a nuclear power plant; and the tale of a tribe living on post-apocalyptic Hawaii far in the future.
IMDb 7.4 / Release Date: 2012
Trailer / Director: Tom Tykwer, Lana Wachowski
6. Captain Phillips (2013)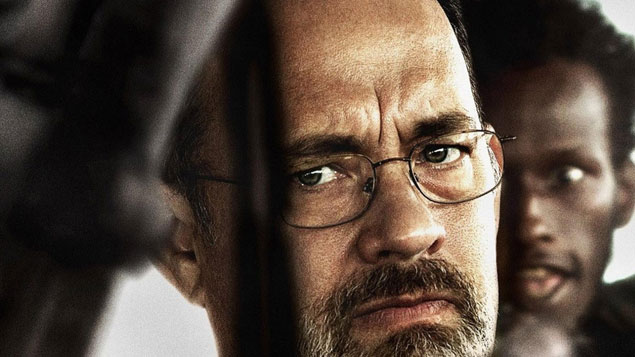 Captain Phillips is a true tale of Richard Phillips, who was the captain of a cargo ship which was detained by Somali pirates in 2009. The story itself is too thrilling that scriptwriters hardly needed to integrate any extra added drama and trill. The movies focus on 2009 hijacking which took place at Somali coast. The acting of Tom Hanks' Phillips is almost similar to real-life captain who put all his efforts to save the life of his crew and himself from Pirates. It is a very interesting story where you can find full titillation, blaze, sound, amazing scenes. You can Google for the details of this movie.
IMDb 7.8 / Release Date: 2013
Trailer / Director: Paul Greengrass
5. Bridge of Spies (2015)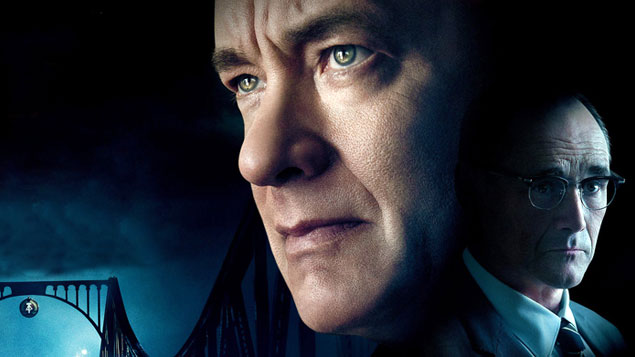 The Bridge of Spices was famous movie of Tom Hanks who played very well and has marked a huge publicity. Produced and Directed by Steven Spielberg, 'Bridge of Spies' is a completely a dramatic thriller movie which tells the whole story of James Donovan (Tom Hanks), who is a Brooklyn insurance claims lawyer who was recruited to during the Cold War in order to defend an arrested Soviet spy in court, and then help the CIA facilitate an exchange of the spy for the Soviet captured American U2 spy plane pilot, Francis Gary Powers.
IMDb 7.6 / Release Date: 2015
Trailer / Director: Steven Spielberg
4. Sully (2016)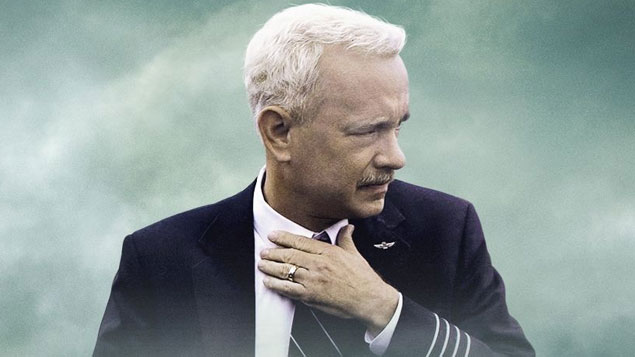 The story captures astonishing moments which takes the breath of viewers. This is one of the hit movies of Tom Hanks. The movie is all the life of Chesley Sullenberger, the pilot who landed a plane in a short notice in Husdon river on Jan 15, 2009 to save the life of 155 passenger. The flight was en route from New York city to Charlotte when suddenly hit a flock of Canada geese. Somehow, engines of the plane failed and it was difficult to take the plane back to airport, so Sullenberger took a decision to land a plane on water finally saving all 155 passengers. The story is filled with thrill and drama.
IMDb 7.5 / Release Date: 2016
Trailer / Director: Clint Eastwood
3. Ithaca (2015)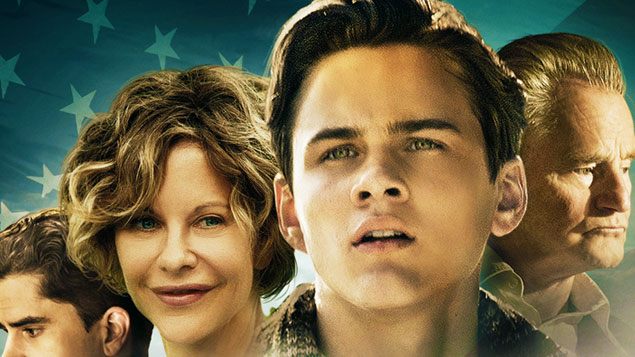 Thanks to Tom Hanks who acted amazingly in this movie. The movie was one of the favorite among visitor and is a five star movie. Loved by everyone, and influenced by the unique story of the movie. The movie carries the story of a fourteen-year-old Homer Macauley who is the best and fastest bicycle telegraph messenger anyone could ever seen. In this story the elder brother of Homer went for a war leaving alone his widowed mother, elder sister and his younger brother who is 4 years old. The whole year without grudges, Homer Macauley delivers messages of love, hope, pain… and death… to the good people of Ithaca.
2. A Hologram for the King (2016)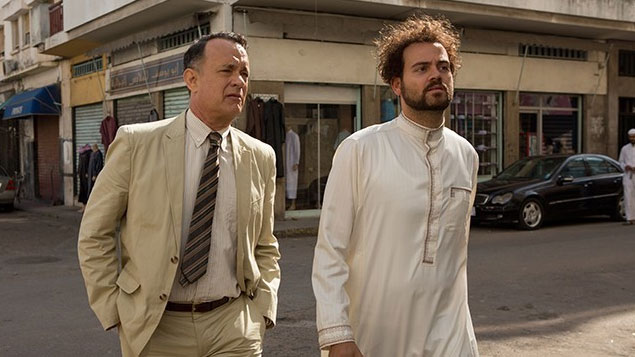 It is the film which has filled the movie theaters by lovers of Tom Hanks. The movie is a blend of drama and comedy. The movie ruled people's heart, that they have watched it 5times, 10 times or even more.The thrill starts whenTom Hanks the American businessman Alan Clay, tried of his life as his married life got over and whose career is in ground. He got the opportunity to go to Saudi Arabia where he sells the kings holographic teleconferencing system for the new city being built in the desert. There he experienced bureaucratic delays, secret alcohol consumptionand unexpected romance.
IMDb 6.1 / Release Date: 2016
Trailer / Director: Tom Tykwer
1. The Circle (2017)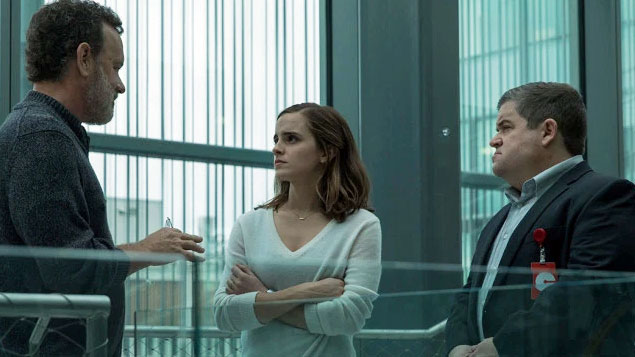 The most amazing movie of Emma Watson and Tom Hanks, something perfectly pitched about the release of movie "The Circle" which has drawn maximum crowd and awakens it.The movie marked a great impression on mob.The movie is anchored by Emma Watson, a phenomenal success of charm, beauty and beast.The story starts when Mae (Emma Watson) gets selected for an IT company to work, which is the world's largest and most powerful tech & social media company.The way she progressed, she was encouraged by the company's founder, Eamon Bailey ( Tom Hunks). He tried to engage her in a trailblazing experiment that ultimately came to her privacy, ethics and her personal freedom somehow affecting the lives of her friends and family. After meeting the Circle's head a new chapter of Mae starts giving her the more insight into the powerful tech world.
IMDb 5.3 / Release Date: 2017
Trailer / Director: James Ponsoldt