Samuel L Jackson is a critically acclaimed American actor who rose toprominence in the early 1990s.He is known to star in a variety and genre of movies ranging from action flicks to inspiration acts and just about any type of movie available which makes him one of the true Hollywood greats.He got his major break in Quentin Tarantino's hit film Pulp Fiction which gradually forced everyone in the industry to acknowledge his talents through which he delivers with consummate ease different types of characters. From then on, he went and capitalize on his new found fame as being the go-to guy froma movie director who wants an actor that can deliver effortless charisma into films thereby proving himself into an invaluable asset in the film industry. Samuel L Jackson is thus loved by everyone on the planet due to his abilities to deliver subtle but dramatic performances which leaves everyone wanting for more. Jackson was born in 1948 in Washington DC to a dysfunction family plagued by an alcoholic father, but he was raised by his mother as an only child in Chattanooga, Tennessee. He descends from the Benga people of Gabon. As most of us are quickly accustomed to Samuel L Jackson movies, here are some of his greatest hits to date:
9. The Hateful Eight (2015)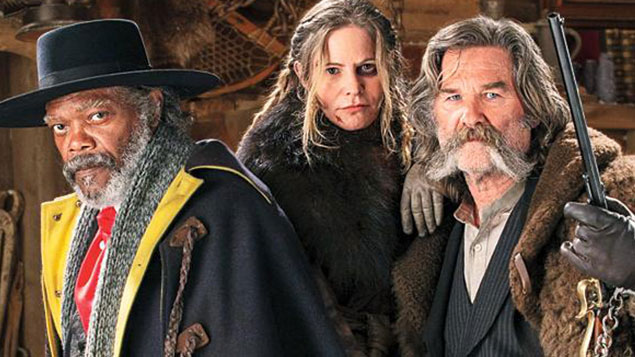 This Samuel Jackson movie stars a collection of Hollywood actors including Kurt Russell, Jennifer Jason Leigh, and Walton Goggins among others. It is a story about 8 strangers who have been caught out in a blizzard during the civil war. The movie follows a sequence of untrustworthy bounty hunters transporting dead bounties. The film grossed over $155 million in the box office against a budget backdrop of $44 million garnered a positive response from the critics.
These are some of the best Samuel L Jackson movies which have quite popular across the globe due to his unique ability to deliver perfect punchlines and embracing different characters.
IMDb 7.8 / Release Date: 2015
Trailer / Director: Quentin Tarantino
8. Snakes on a Plane (2006)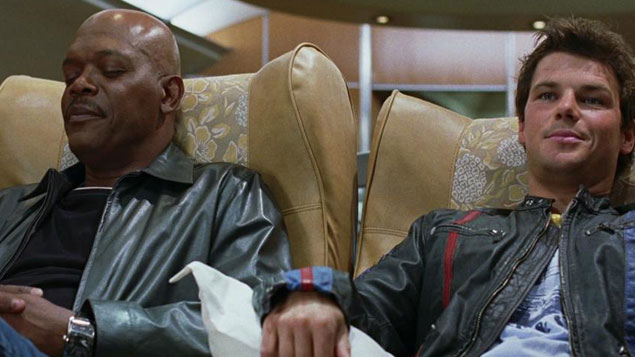 Snakes on a plane are one of the best Samuel L Jackson movies because it received a cultic following before its official release date. Jackson stars as an FBI agent on a plane from Hawaii to Los Angeles where assassins released swarms of deadly snakes in order to kill a witness. This action thriller garnered over $62 million globally drawing mixed but positive reviews from various critics.
IMDb 5.5 / Release Date: 2006
Trailer / Director: David R. Ellis
7. Do The Right Thing (1989)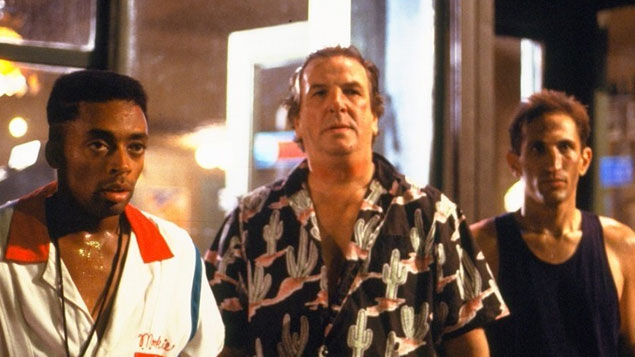 This movie is a portrayal of Samuel L Jackson as a legendary disc jockey during the early 1990s.The story follows a sequence of racial tensions in the streets of Brooklyn which culminated into violent confrontations in one hot summer day. This film was released to huge commercial success and numerous accolades for its recollection of the events that took place in New York. The film had an average rating of 8.9 out of 10 on various critical consensus sites.
6. Jackie Brown (1999)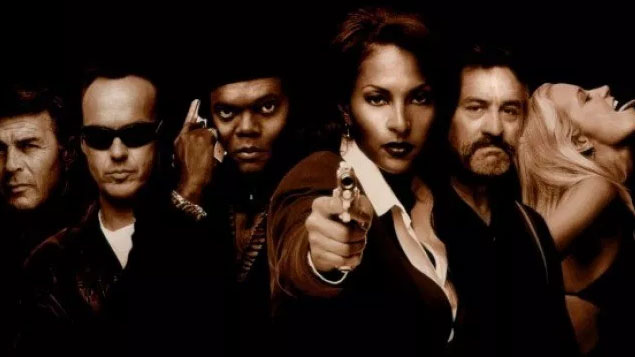 Samuel L Jackson has been cast in several Quentin Tarantino films in the past decade and Jackie Brown represents one that can be added to the collection of this awesome duo. It portrays Jackson as a ruthless arms dealer named Ordell Robbie. Other notable casts in the film included Michael Keaton as well as Robert De Niro which catapulted the movie to great heights in which it won several nominals as well as getting well-deserved critics recommendations. It received 7.4 out of 10 in the IMDB ratings grossing over $74 million at the box office. This film represents one of the best Samuel L Jackson movies which is hugely popular by various audiences.
IMDb 7.5 / Release Date: 1999
Trailer / Director: Quentin Tarantino
5. Jurassic Park (1993)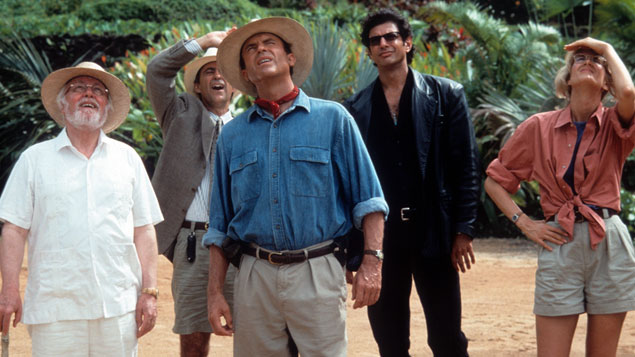 The Jurassic Park is one of Steven Spielberg absolute beauty which provides an unforgettableaction-packed series and events. Jackson plays as a head Technician in a park filled with a pack of deadly raptors. He is able to deliver some of the best work in this film which was adored by fans and critics alike. This is among one of the best Samuel L Jackson movies because it grossed over $1 billion in the box office winning several Oscar awards making it one of the greatest films of all time.
IMDb 8.1 / Release Date: 1993
Trailer / Director: Steven Spielberg
4. A Time to Kill (1996)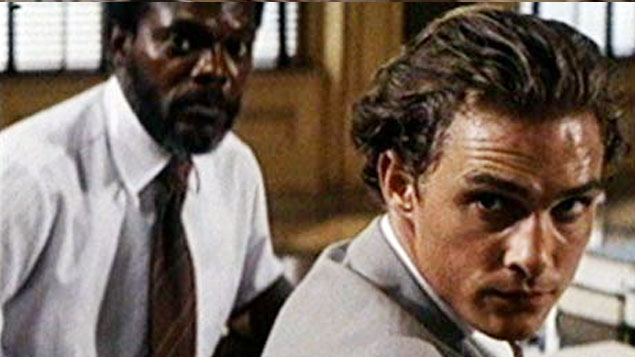 Anyone who has watched the 1996 drama remembers one Samuel L Jackson courtroom outburst which has become iconic. Jackson plays an angry whose daughter has been raped by a troop of K clan members. It is one of the best Samuel L Jackson movies because of the way he is able to portray the role of a hurting father through communicating unbearable pain and anguish. The critics absolutely adore Jackson for this role making it one of the best watch of the 90s era.
IMDb 7.4 / Release Date: 1996
Trailer / Director: Joel Schumacher
3. Die Hard with a Vengeance (1995)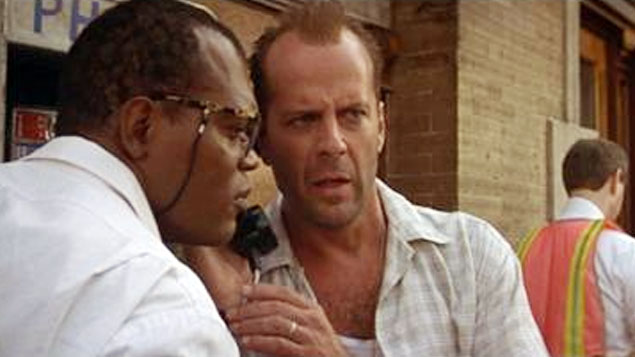 This movie comes after the infamous 1992 classic which catapulted his career to the mainstream where plays along Bruce Willis as a storeowner named Zeus who is forced to join in a scavenger hunt in New York City. Jackson is able to deliver some of his world-renowned one punch lines perfectly infusing some needed dose of energy in the film. This movie received critical acclaim due to Jackson's ability to deliver some of the best lines which have been legendary to date. Itgarnered over $366 million on box office making it the highest grossing film of 1995 and also be in the running of being one of the best Samuel L Jackson movies.
IMDb 7.6 / Release Date: 1995
Trailer / Director: John McTiernan
2. Django Unchanged (2012)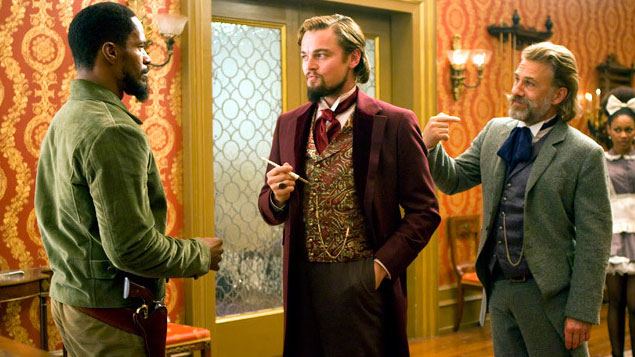 Django Unchained is one of those pre-western civilisation classics which features a slave named Django played by Jamie Foxx who enjoys an awkward relationship with a bounty hunter Chris Waltz.Jackson plays a royal house slave of a slave owner in the South named Leonardo DiCaprio. This is among the best Samuel L Jackson movie because it captures gleeful violence with remarkable punch lines and entertainment. The film grossed over $425 million at the box office against an initial budget of $100 million and was truly loved by audiences globally.
IMDb 8.4 / Release Date: 2012
Trailer / Director: Quentin Tarantino
1. Pulp Fiction (1994)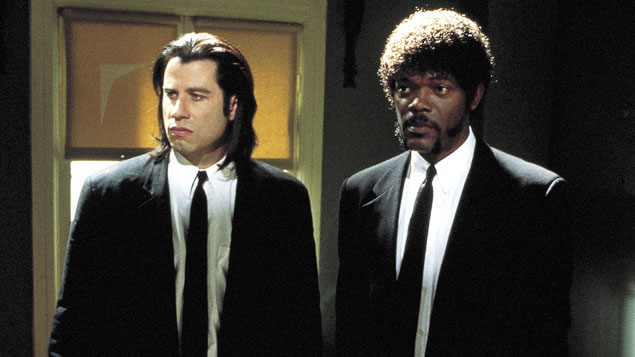 This 1994 movie was the one that propelled Samuel L Jackson to stardom. He starred in Quentin Tarantino's flick as a hitman named Jules Winnfield where he delivered with consummate ease effortless performances that many critics and fans alike adored. This film was loved by fans because of the unique way he delivered a bastion of badassery as well as iconic monologues which made him one of the great voices to many kids of the 90s era. Even though the movie had unorthodox structure and cast, it still garnered positive reviews with a couple of nominations here and there with the major one being thrusting Samuel L Jackson into the limelight.
IMDb 8.9 / Release Date: 1994
Trailer / Director: Quentin Tarantino