A new Bitcoin scam has been reported to use top UK celebrity chef Gordon Ramsay for reasons related to fake celebrity endorsements. Our staff of gossip columnists started to roam the internet and launched a little investigation into what seems to be a new crypto scam dubiously named "Bitcoin Champion". After checking a few Bitcoin Champion reviews we managed to connect the dots and understand what happened here and why online scammers are exploiting the latest Bitcoin "wave of success" in order to promote various get-rich-quick schemes such as the latest Bitcoin Champion.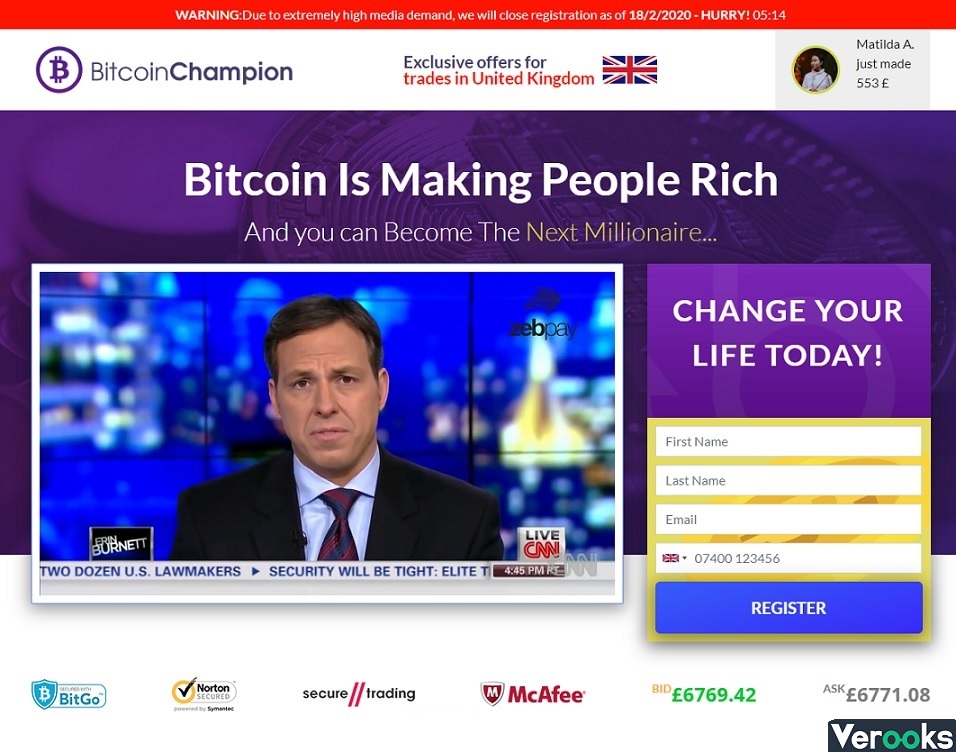 At first glance when we checked we saw about 3 fake Bitcoin Champion reviews which endorsed this software. This didn't make much sense to us since we have seen these types of scams before and know how they look and behave. However, when we checked again we noticed a website named Scam Crypto Robots which blasted the Bitcoin Champion scam and that's when we realized how the scammers operate. More recently the same scammers have started peddling a new scam named Bitcoin Prime, and are now promoting it in the same way using the likes of Amazon Boss Jeff Bezos and wealth guru Elon Musk.
Bitcoin Champion Fake News Gordon Ramsay
We have seen various celebrities such as Holly Willoughby and Ant McPartlin being used for promotional purposes and then having to explain how they have absolutely nothing to do with certain shady "Bitcoin Projects". These advertorial style websites usually show up on Facebook or Google and are designed to attract various opportunity seekers looking to generate some passive income online.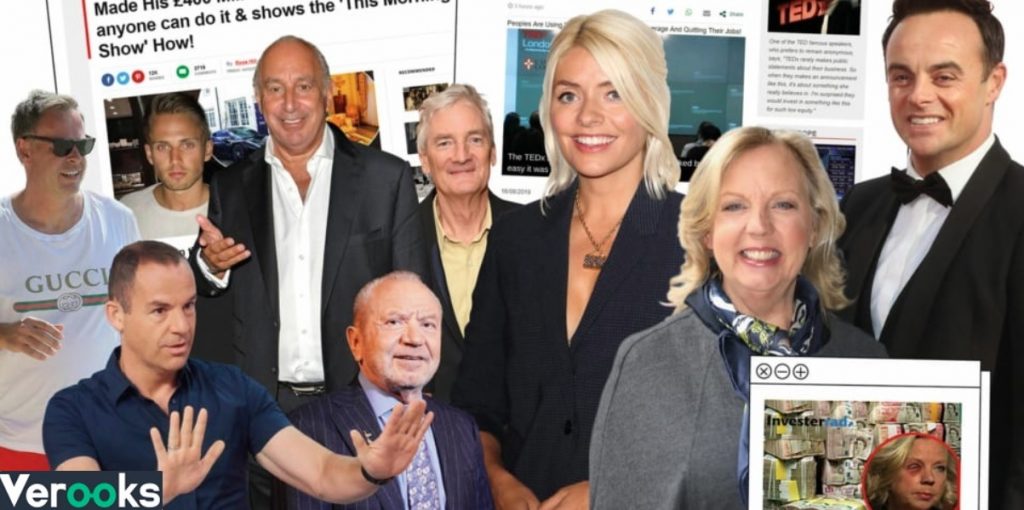 In most cases victims are referred to illegal offshore brokers where they are unknowingly solicited to fund a real money trading account. Eventually these people end up losing their initial investment and sometimes much more than that.
Bitcoin Champion Scam Exposed
In their Bitcoin Champion review, Scam Crypto Robots explain how scammers use a cookie-cutter type of operation and in that way market their fraudulent software very effectively. In layman's Terms, the websites are copied and the only things that change are the logos and maybe the design or color scheme.
How To Avoid Scams Like Bitcoin Champion
The first rule is: If it sounds too good it usually is! Don't believe all the hype about joining an exclusive group of millionaires and how easy it is to make a ton of money online. These are all well-known baiting tactics designed to suck you in and get your money. Finally, do your research and if you are not sure ask a family member or friend.
Footnotes/Reference:
https://en.wikipedia.org/wiki/Jeff_Bezos
https://www.imdb.com/name/nm0574128/