Mary Louise Streep is an American Actress, born in 22 June 1949. Meryl Streep's age is 68. She was born in Summit, New Jersey, United States. Her father's name was Harry William Streep Jr. She is one of the best actresses from Hollywood for her work in comedy movies and Dramas. She made her acting debut in the movie Julia (1977) which was an acclaimed drama at that time.
She worked in "The Deer Hunter" and after one year, she earned her first Academy Award nomination for the best supporting actress. She started her career on the New York stage in the late 1960s and appeared in several Broadway productions.
She's nominated for just about every performance. Meryl Streep movies have won countless accolades, and it's not just those Oscar-anointed roles that count among her strongest achievements. Streep previously won the Emmys for the 1978 miniseries "Holocaust," the 2003 miniseries adaptation of "Angels in America" and just last year for her narration on "Five Came Back".
10. The Post (2017)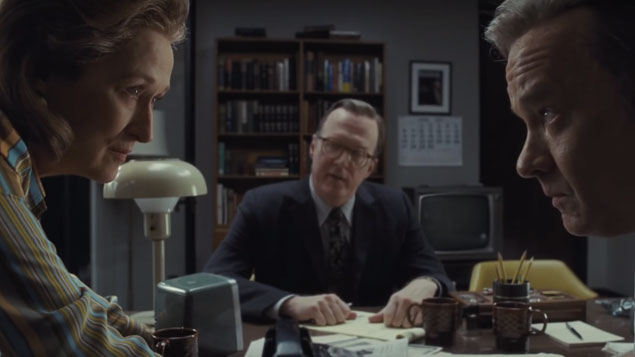 It took 40 years for Streep to finally work with Steven Spielberg, but it was well worth the wait. She plays Kay Graham, the country's first female newspaper publisher, who struggles with the decision of whether or not to print The Pentagon Papers in "The Washington Post." Tom Hanks co-stars as hard-driving "Post" editor Ben Bradlee, who pushes Graham to publish despite the risk of imprisonment. Streep broke her own Oscar record by receiving her 21st nomination for the film, her 17th in lead.
IMDb 7.2 / Release Date: 2017
Trailer / Director: Steven Spielberg
9. The Devil Wears Prada (2006)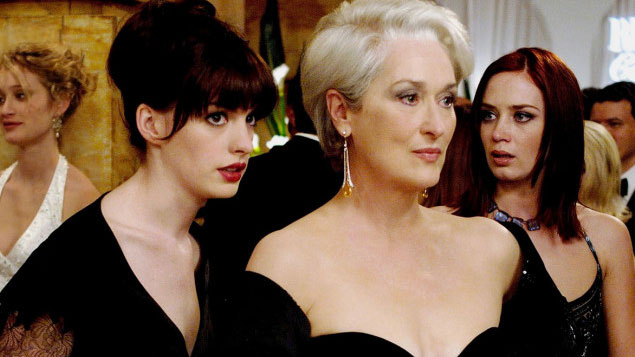 There's the boss from Hell, and then there's Miranda Priestly. In David Frankel's adaptation of Lauren Weisberger's best-seller, Streep plays a fire-breathing fashion editor who terrorizes her assistant (Anne Hathaway) with impossible demands, from procuring an unpublished manuscript of the next "Harry Potter" book to finding a new wardrobe. Streep received another Best Actress Oscar nomination, losing to Helen Mirren ("The Queen").
IMDb 6.9 / Release Date: 2006
Trailer / Director: David Frankel
8. The Iron Lady (2011)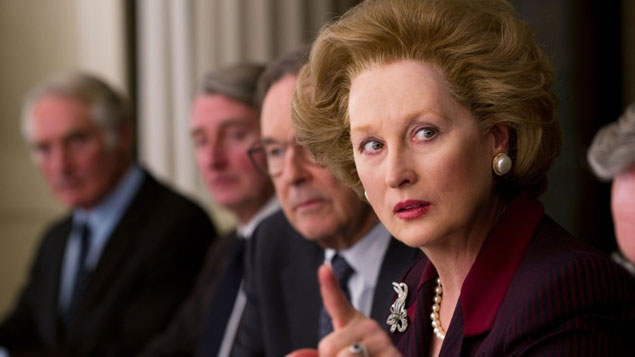 As far as movie monsters go, there are few more frightening than former British Prime Minister Margaret Thatcher. Despite some spotty filmmaking, Streep is eerily uncanny as the controversial politician in Phyllida Lloyd's biographical drama. After nearly 30 years and 12 failed nominations, Streep finally added a third Oscar to her shelf for the film, her second for Best Actress.
IMDb 6.4 / Release Date: 2011
Trailer / Director: Phyllida Lloyd
7. The French Lieutenant's Woman (1981)

In adapting John Fowles' unfilm able novel, director Karel Reisz and writer Harold Pinter create ironic distance and ambiguity in the story of a social outcast (Streep) who falls in love with a Victorian-era gentleman (Jeremy Irons) by contrasting it with a love affair between two actors (Streep and Irons) playing those same characters in a film. Streep was once again nominated as Best Actress for her dual role but lost to Katharine Hepburn ("On Golden Pond").
IMDb 7.0 / Release Date: 1981
Trailer / Director: Karel Reisz
6. Defending Your Life (1991)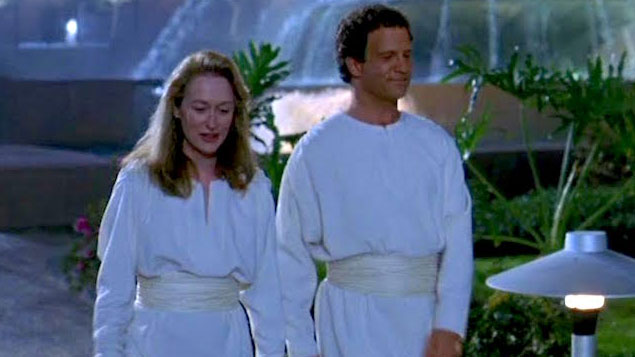 You won't often find it on lists of Streep's best films, but she's delightful in this Albert Brooks-directed afterlife comedy. Brooks stars as a recently deceased man who must defend his lifelong cowardice to a court in order to advance to the next phase of existence or be sent back to Earth to do it all over again. Streep plays Julia, a virtuous woman who becomes the object of his affection. And it's one of the few times she did not receive an Oscar nomination.
IMDb 7.3 / Release Date: 1991
Trailer / Director: Albert Brooks
5. Out of Africa (1985)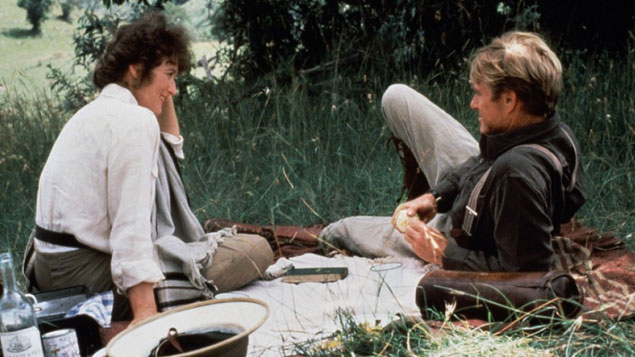 In yet another performance as a real-life person with a heavy accent, Streep plays Karen Blixen, a Danish baroness and plantation owner in Kenya who falls in love with a charismatic big game hunter (Robert Redford). Though it's often ridiculed, the film still works as a sort of "Gone with the Wind" in Africa. Sydney Pollack's epic won seven Oscars, including Best Picture and Best Director, yet Streep lost Best Actress to Geraldine Page ("The Trip to Bountiful").
IMDb 7.2 / Release Date: 1985
Trailer / Director: Sydney Pollack
4. Julie & Julia (2009)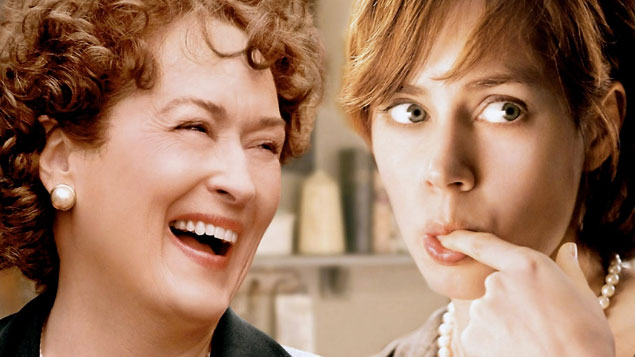 In what would be her final film, Nora Ephron writes and directs this comedy that contrasts the life of French chef Julia Childs (Streep) with a New York blogger (Amy Adams) who aspires to cook all of her recipes in one year. Although the Julie sections of the film leave a lot to be desired, Streep is a hoot as the spirited cook during her formative years. She was once again nominated for Best Actress at the Oscars, losing to Sandra Bullock ("The Blind Side").
IMDb 7.0 / Release Date: 2009
Trailer / Director: Nora Ephron
3. August: Osage County (2013)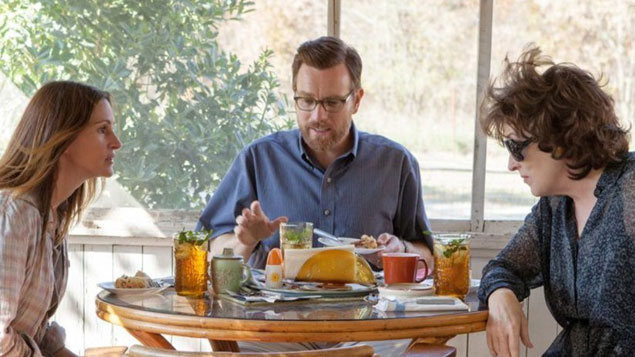 Streep goes full Southern-gothic in John Wells' adaptation of Tracy Letts' Pulitzer Prize and Tony-winning play. She plays Violet Weston, the pill-popping, chain-smoking matriarch of a large, dysfunctional family that has gathered for her husband's (Sam Shepard) funeral. Streep lost another Best Actress Oscar for the role, this time to Cate Blanchett as a boozing, delusional socialite in "Blue Jasmine."
IMDb 7.2 / Release Date: 2013
Trailer / Director: John Wells
2. A Cry in the Dark (1988)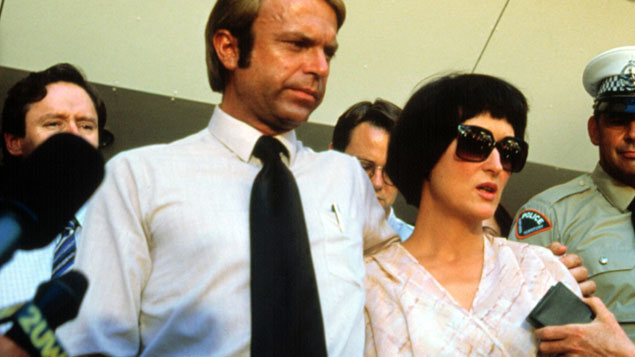 Based on a true story that captivated Australia, Streep plays Lindy Chamberlain, a mother whose nine-week-old baby was carried off by Dingos while camping in the outback. When she is wrongfully accused of murder, Chamberlain and her husband (Sam Neill) must clear their names in court. Streep competed as Best Actress for Fred Schepisi's film, losing to Jodie Foster ("The Accused"). So iconic was Streep's performance that it was later joked about on "Seinfeld," when Elaine (Julia Louis-Dreyfus) ridicules an annoying party guest looking for her "baby."
IMDb 6.9 / Release Date: 1988
Trailer / Director: Fred Schepisi
1. The Hours (2002)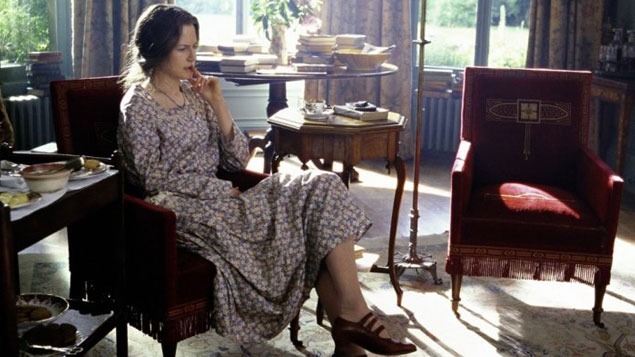 Streep plays a modern-day Mrs. Dalloway in this adaptation of Michael Cunningham's Pulitzer Prize-winning novel. Directed by Stephen Daldry, the film centers on three women who are each affected by Virginia Woolf's classic tale: Woolf herself (Nicole Kidman), a 1950s housewife reading the book (Julianne Moore), and a present-day publisher (Streep) preparing a party for her dying friend (Ed Harris). Surprisingly, although the Academy rewarded Kidman with Best Actress and nominated supporting players Moore and Harris, Streep was overlooked for the film.
IMDb 7.6 / Release Date: 2002
Trailer / Director: Stephen Daldry
Over the years, Meryl Streep has enthralled audiences from around the globe and won countless awards in doing so. The entire film industry in America respects Meryl Streep for her amazing work in the movies. This was a small tribute to this ever-glowing actress and a wonderful human being.