Jennifer Aniston is one of the most famous actresses in the world known for a collection of comedies and action films with 'Friends' being one of her greatest pieces of work to date. She began her acting career by featuring in various off broadways roles including 'For Dear Life' and 'Dancing on Checker's Grave' before she ventured into television acts. Aniston's acting career then took off when was casted in several short-lived series, one-time appearances as well as in low budget movies which improved her profile in the movie and acting industry. She went on to feature into several huge budget and blockbuster films and sitcoms which have made her one of the A-list actresses in the globe. Jennifer Aniston movies are hugely popular due to her unique talents in dramatic roles as well in comedies where she has created a niche for herself. Jennifer Aniston was born in Sherman Oaks, California in 1969 from an acting family where both her father and grandfather were actors. This upbringing provided her with a lot of inspiration to venture into the acting world from her early age. Since most of us are big fans of Jennifer Aniston movies, we have highlighted some of her best and biggest acts which are adored by many.
10. Rock Star (2001)
[adinserter block="1″]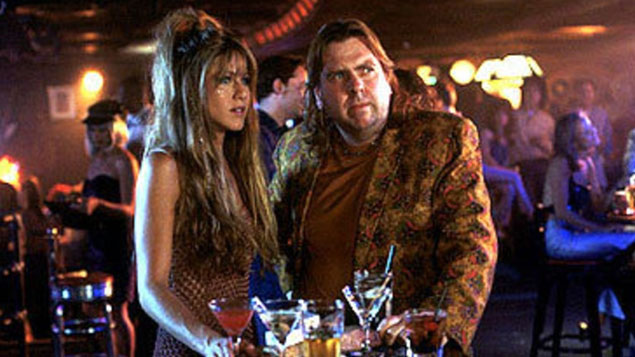 Rock Star was one of the cult hits of the early 2000s.It was one of the earliest Jennifer Aniston movies where she plays Emily Poule, the girlfriend of a rocker Chris Cole (Mark Wahlberg).This film is the one that propelled Aniston to be one of the best actresses in the world is an eye opener for her success. It further paved the way for Aniston to grow in her career thereby acting in many successful projects.
IMDb 6.3 / Release Date: 2001

Trailer / Director: Stephen Herek
9. Love Happens (2009)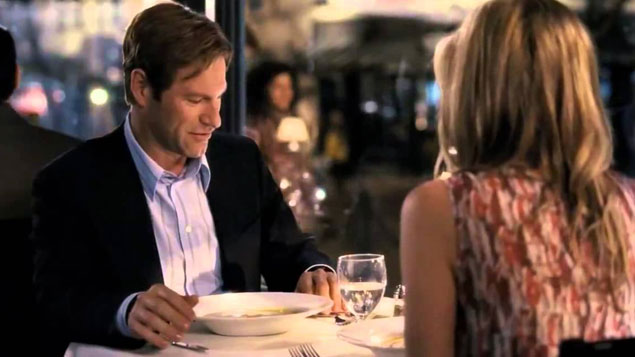 This movie is close to the ballpark of Jennifer Aniston talents because it is a humorous comical drama of Eloise Chandler, a woman who after her relationship ends throws herself into work at a florist shop. Aniston then meets a handsome motivational speaker (Burke) who falls in love with her. This film is not only a comedy, but an emotional movie filled with a roller-coaster of issues where she perfectly performs her role. This movie grossed over 36 million atthe box office and was greatly loved by audiences all over the world.
IMDb 5.7 / Release Date: 2009

Trailer / Director: Brandon Camp
8. Along Came Polly (2004)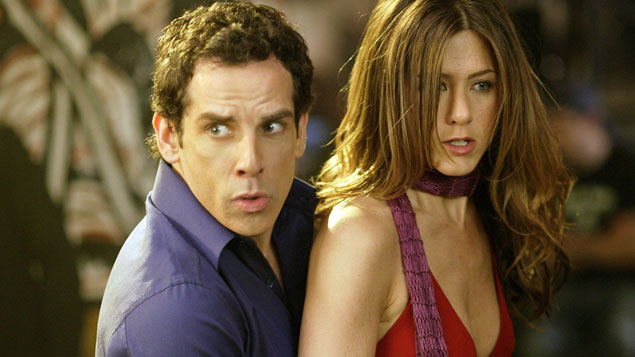 'Along Came Polly' is among one of the best of Jennifer Aniston movies. Aniston plays the role of an old classmate who starts a relationship with Ruben (Ben Stiller) who returns home to find his wife having an affair. Ruben is a risk management professional who enters a particular risk named Polly who is difficult to handle. Aniston character in the film is quite exceptional as she related with her co-stars providing one of the best movies.
IMDb 5.9 / Release Date: 2004

Trailer / Director: John Hamburg
7. Horrible Bosses (2011)
[adinserter block="1″]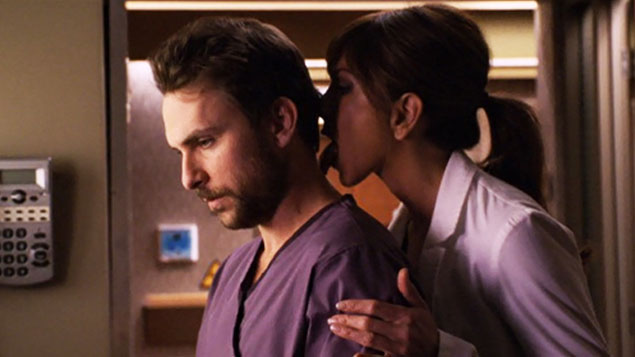 The 2011 critically acclaimed film, Horrible Bosses is one of Jennifer Aniston's outrageous comedy movie that further cemented her status as an A-list actress in Hollywood. She plays a sex-crazed doctor who tries to blackmail one of her colleague played by Charlie into sexual acts with her. The film was released in July 2011 to a lot of praise in the industry and with a budget of $35 million, it managed to gross over $209 million at the box office.
IMDb 6.9 / Release Date: 2011

Trailer / Director: Seth Gordon
6. Derailed (2005)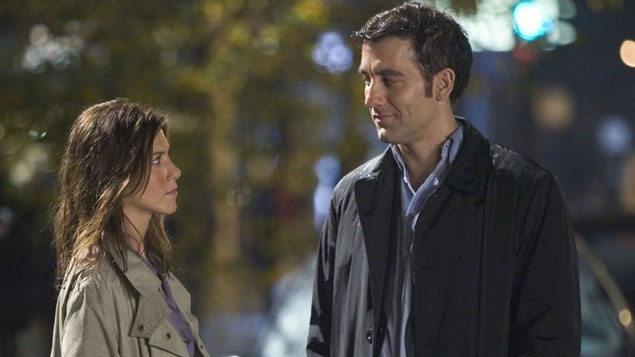 Derailed are an hour and a half dark and suspense thriller that is totally surprising from the catalogue of Jennifer Aniston movies. Aniston plays Lucinda Harris who catches the eye of a handsome man, Clive Owen where it begins with drinks but ends up gruesomely with her rape in the hotel room. This movie had favourable reviews from critics who found her serious character as somewhat unexpected but endearing.
IMDb 6.6 / Release Date: 2005

Trailer / Director: Mikael Håfström
5. The Good Girl (2002)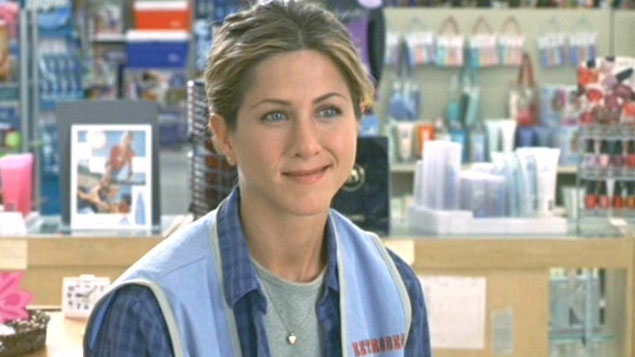 This is one of Jennifer Aniston's breakaway movies especially from the highly popular Friends sitcom, where she portrays a different but serious side to her acting skills. She plays Justine Last, a married woman who really wants to have a family, but her husband spends most of his time smoking weed. This makes Justine Last begin to have an affair with a younger man Holden, played by Jake Gyllenhaal in order to escape from her problems. This movie was hugely acclaimed in the industry with fans rating it at 6.5 out of 10 in the IMDB with an estimated $ 14 million in gross.
IMDb 6.4 / Release Date: 2002

Trailer / Director: Miguel Arteta
4. Cake (2014)
[adinserter block="1″]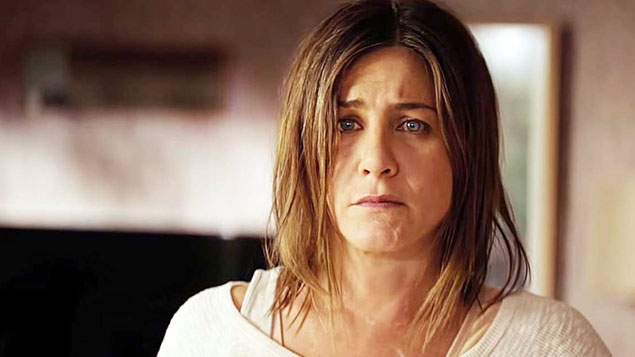 This is one of the most iconic Jennifer Aniston movies as it is was not a comedy and it is one of her best work because she received a Golden Globe nomination for it. She starred as a woman suffering from chronic pain and turmoil. Even though it was not a box office film, it astounded both her critics and fans alike because it showed a different and brave side to Jennifer Aniston especially her make-up free performances.
IMDb 6.4 / Release Date: 2014

Trailer / Director: Daniel Barnz
3. Marley and Me (2008)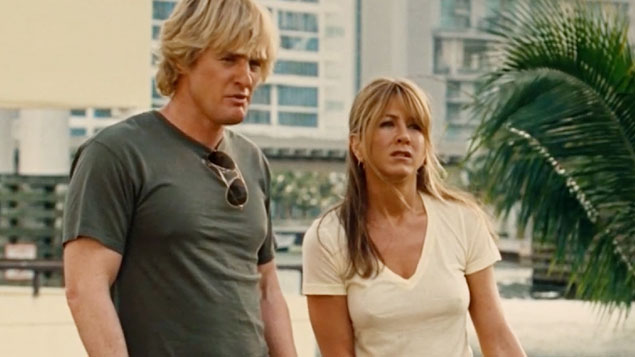 In this movie, we see Jennifer in a role that is quite unique and different as she plays at Jennifer Grogan, married lady who her husband has given her a dog named 'Marley' in order to slow down her biological clock. Owen Wilson plays an estranged husband in the movie. However, the dog fails to get out of its puppy-like behaviours which in turn provides a series of humorous and comical scenarios in the Grogan household. This film grossed over $240 million worldwide with many theatres flocked during the opening weekend.
IMDb 7.1 / Release Date: 2008

Trailer / Director: David Frankel
2. Bruce Almighty (2003)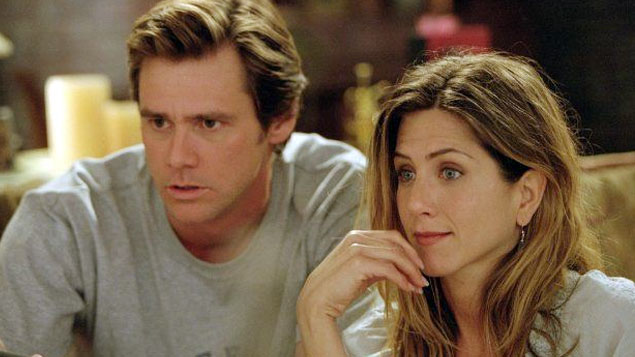 This is one of those Jennifer Aniston movies that propelledher career as a comedian where she came up against one of the greatest comedians of all time, Jim Carrey as her partner in the film. In her role as Grace Connelly and her partner Bruce Nolan, their relationship is getting ruined because her husband has gotten the power of God from God himself played by Morgan Freeman. She thus decided to take the difficult decision of living Bruce even though there is still a lot of love from her to her husband. This sets a sequel of interesting drama with one of the best comedians around, but Jennifer Aniston appeared not fazed by the challenge.
IMDb 6.7 / Release Date: 2003

Trailer / Director: Tom Shadyac
1. We're the Millers (2013)
[adinserter block="1″]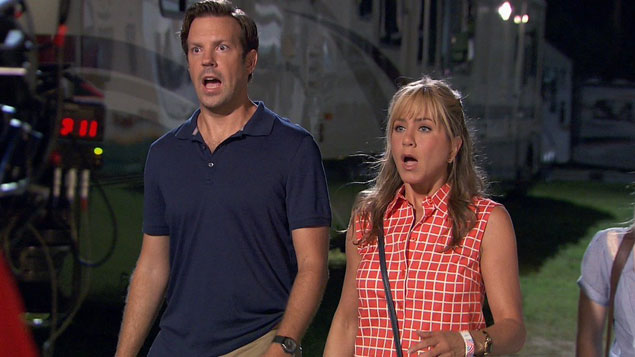 We're the Millers is a hilarious comedy about a fake family that tries to smuggle in drugs from Mexico. This movie incorporates her unique skills in playing various dramatic roles as a stunning stripper which surprised most of the critics and impressed her lovers with an untimely fusion of comedy with a dramatic pose. The movie was quite popular in many places across the globe making it one it one of her best piece of work which ended up being a hit at the box office.
IMDb 7.0 / Release Date: 2013

Trailer / Director: Rawson Marshall Thurber
These are some of the best Jennifer Aniston films which are hugely popular across the globe.