A different kind of spy entertainer
When you hear about movies about killers, spies, espionage, secret operation's run by the government, almost everyone would say the name of James Bond. What everyone is quite unaware of is that a whole new setup and a different action-espionage franchise has become popular in pop culture and this franchise deserves more praise than it's currently credited for. That's not all in common between these two professionals.They even share the same initials, so they have common goals for sure.
Based on the works of novelist Robert Ludlum, the titular character of the franchise is named after "Jason Bourne", he is not a very charming, ladies man, how we all know James Bond to be. He's first and foremost a trained assassin by the CIA. When a crucial mission has missed the mark and was seen asa great waste of time. Because they only counted one failure and didn't see the other failure coming, they only failed to erase him. The series follows the journey of "Jason Bourne" as he tries to recollect his past, suffering from extreme memory loss and tries to recover and rediscover who he was fully, as his memories comes back to haunt him in form of flashbacks and some misguided pictures in his head. Starring Academy award winner Matt Damon as the anti-hero "Jason Bourne", the series also co-stars German Actress Franka Potente and Julia Stiles. Jeremy Renner, who is infamous for playing Hawkeye in the Marvel Cinematic Universe, also takes part in this franchise.
Let's explore the whole franchise, and determine how much it can get your heart pumping. Owing it's ingenuity to the script, and exploring ideas of top secret projects designated to create super soldiers, well-coordinated action sequences, the Jason Bourne movies will surely leave the wanderlust inside you in awe as the franchise gives your vision some exotic locations around the world; Italy, South Korea, Czech Republic (Prague), Mykonos, Goa, France (Paris) just to name a few beautiful sights which is featured in this franchise. Now only if we were a spy to travel like Jason Bourne, life would be very rosy, am I right?
5. Jason Bourne (2016)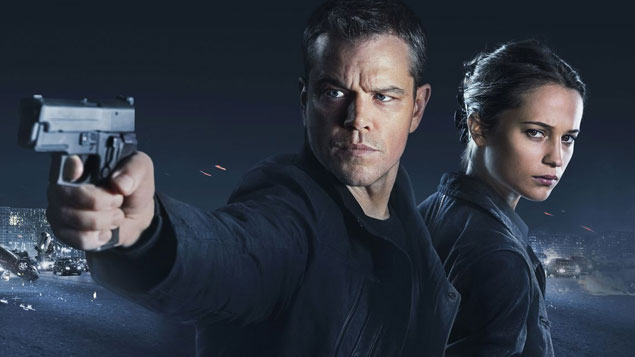 "You know his name", we certainly do. Set 10 years after his exposure of "Operation Blackbriar", Jason Bourne survives in rural Greece by participating in illegal ring fights. His old colleague discovered secret CIA files about his father and his involvement in "Operation Blackbriar". The film also follows a subplot of "Operation Iron Hand", a secret access program to a major social media, this fit well in recalling our current events. Upon learning the truth about his father, Jason Bourne sets on a path of a personal Vendetta, to kill whoever recruited him into "Operation Blackbriar" and his father's killers.
IMDb 6.6 / Release Date: 2016

Trailer / Director: Paul Greengrass
4. The Bourne Legacy (2012)
[adinserter block="1″]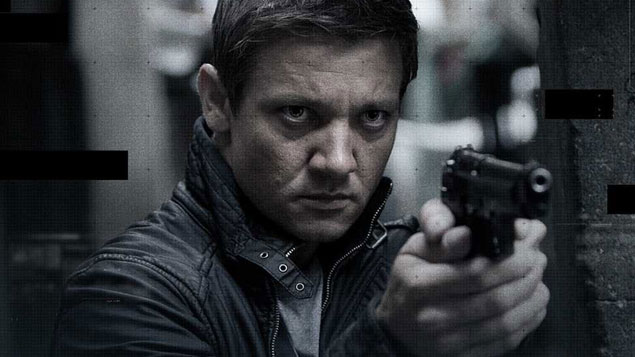 This runs alongside the third movie "The Bourne Ultimatum", starring a new lead character, Aaron Cross. Who's been a successful result of the "Operation Outcome", an experiment to make a human attain and perform at peak mental and physical conditions with the help of chemical drugs called "Chems". With the panic setting in from the exposure of "Operation Blackbriar" and "Operation Treadstone" the creator of these programs decide to eliminate Outcome members to cover his tracks, Aaron Survived and saves Dr. Martha Shearing to obtain the pills to survive. And later escapes and eventually plans to get revenge.
IMDb 6.7 / Release Date: 2012

Trailer / Director: Tony Gilroy
3. The Bourne Ultimatum (2007)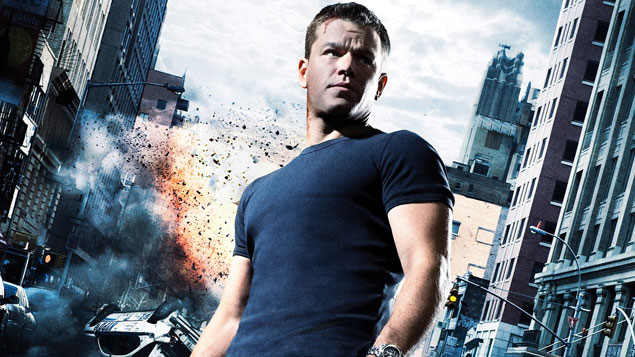 Having lost the only one who truly loved, and upon discovering that "Operation Treadstone" has a successor "Operation Blackbriar". Bourne will surely try a revenge and pulls the trigger again, to expose "Blackbriar" and bring down the masterminds behind it with the help of the CIA Deputy Director. This time, he has to face products of "Blackbriar". New generation assassins with skills that are on par with his own abilities. The legendary assassin who were feared from the CIA. He determined himself to slaughter the CIA assassins and bring them finally down. His goals need a good equipment if he's going down with them for sure. As for his mental state he will try to find himself in the wide World to get to know who he was, what kind of life did he leave behind.
IMDb 8.0 / Release Date: 2007

Trailer / Director: Paul Greengrass
2. The Bourne Supremacy (2004)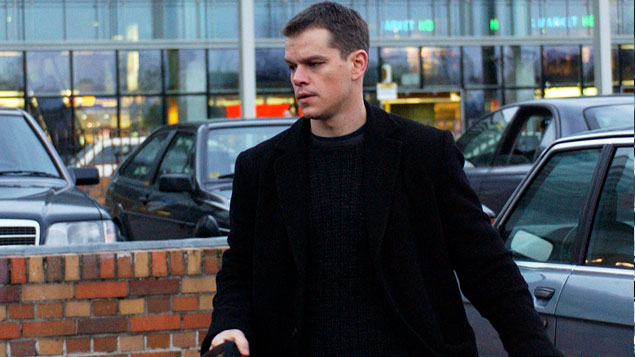 Two years after the first movie, Jason Bourne thought he escaped from his physical and emotional pain. Bourne and his lover Marie starts to renew their life from the scratch, with nothing but hope, but the CIA has other plans for them. Still relentlessly trying to put an end to his life. Bourne has no choice but to once again fight to survive, fight for answers and fight to protect his love. Running from city to city, where danger arises in the faces of every unexpected stranger, they turn across the street, every pair of eyes that follows their steps.Bourne has no choice but to re take his mantle as the assassin who they still feared, as he discovers he was part of a secret project codenamed "Operation Treadstone", designed only to create killers. Once a killer, will always be a killer, and he'll never be left alone, but in the end, Bourne discovers a critical part of who he is. His actual name, how he will react to that discovery try to find out by yourself in the next part of the franchise.
IMDb 7.7 / Release Date: 2004

Trailer / Director: Paul Greengrass
1. The Bourne Identity (2002)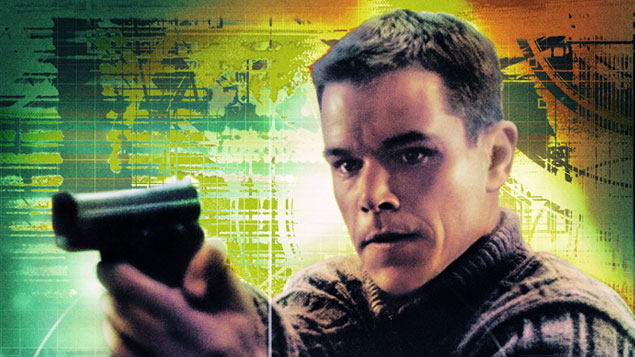 We finally meet the aforementioned hero, as he is discovered, with no memory, but immense multi linguistic abilities and training in various schools of martial arts. His only possession is a device which leads to him to a Swiss bank account, its contents: currencies of various nations, and passports of him with different aliases, out of which he finally chose one, named "Jason Bourne", deducing the fact that he is American, a rendezvous at the American embassy reunites him with his travel partner and romantic interest, Marie Kreutz. These two set out onto the streets of Paris, searching for clues about his past, and identity. While simultaneously being on the run from the CIA and their Assassination Attempt.
IMDb 7.9 / Release Date: 2002

Trailer / Director: Doug Liman
There also was a small mini-tv series called "The Bourne Identity (1988) ", which had 2 episodes of Jason Bourne, that name will forever be in your memory as the story of a man, who wanted to escape the ghosts of his pasts, and to live a normal life like the rest of us. Brought to life by Matt Damon with an interesting partnership with the director Paul Greengrass, who worked in 3 of the Bourne Movies, their compatibility is well appreciated, that even Matt refused to take part in its fourth film, the sole reason being absence of Mr. Greengrass being the director. Along with a varied cast, the franchise does capture the soul and essence of an atypical Spy film, which would make at least one of those movies in your must watch list, and Jason Bourne as one of your favorite Assassin.