The star within Jake Gyllenhaal
Born to parents who were both well versed in the film industry, with Naomi Foner as a successful screenwriter and movie producer, and Stephen Gyllenhaal as an already famous film director, it might be a popular misconception that Jacob Benjamin Gyllenhaal had been walking on a red-carpet road littered with roses to arrive at the position of one of the most famous Hollywood actors where he stands now. A hard to believe, but true fact is that Jake Gyllenhaal movies were not always the box office hits and Oscar nominees as they are now. In reality, Jake had developed a passion for acting in movies soon after he graduated from Los Angeles' Harvard-Westlake High School. He dropped out of his university after a year to pursue his acting carrier by starring in several B-movies and landing supporting roles in other films throughout his teenage years before finally acting in his breakthrough role in the 1999 biographical drama October Sky. Time lapse to the present and Jake Gyllenhaal is one of the most successful and sought-after actor whose versatility and acting skills have been recognized by critics and viewers alike.
6. Source Code (2011)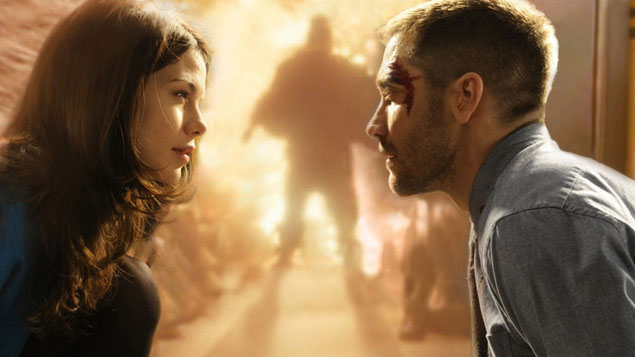 As all viewers have deduced by now, some of the best-knownJake Gyllenhaal movies are always in the science fiction category. The 2011 release Source Code became a massive box office hit, grossing over $147.3 million on a low budget of $32 million. The film showcases Jake Gyllenhaal's acting skills as a captain of the US Army who inserts his subconscious into the body of a teacher to locate and identify a bomber who has recently been bombing commuter trains around Chicago. The plot of the film begins when Jake's character breaks the one rule which must be followed when reconfiguring an alternate timeline with the Source Code after he falls in love with a girl from the past.
IMDb 7.5 / Release Date: 2011

Trailer / Director: Duncan Jones
5. Everest (2015)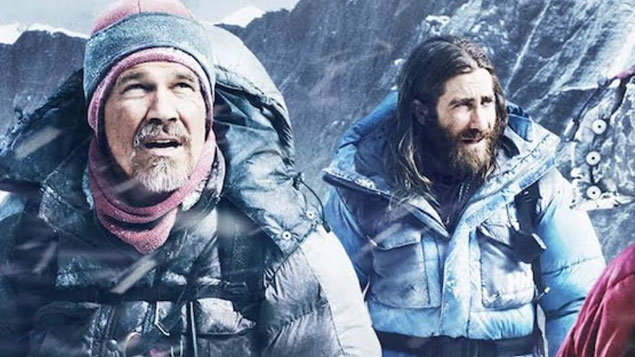 Everest joins the list of the other biographical Jake Gyllenhaal movies which had all turned out to become commercial and critical successes throughout their theatrical runs. With a box office grossing of $203.4 million, Everest is an adventure film based on the real-life Mount Everest Disaster of 1996, when several people who had undertaken a trek through the mountain died as a result of a massive blizzard in the region. The movie is based on the specific adventures and struggle for survival of two of the expedition groups who had embarked on a trek through the Everest. Both Jake Gyllenhaal and Jason Clarke had received much critical acclaim for portraying the real-life characters of Scott Fischer and Robert Hall – the two American and Kiwi expedition group leaders who had lost their lives during the 1996 blizzard.
IMDb 7.1 / Release Date: 2015

Trailer / Director: Baltasar Kormákur
4. Life (2017)
[adinserter block="1″]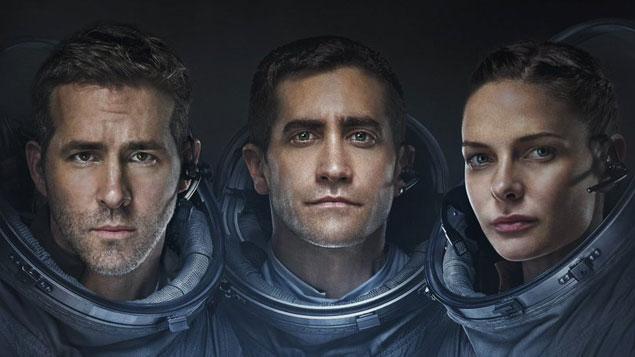 The 2017 movie Life singles out the worst possible outcomes that can befall an ISS crew who discover life on Mars and merges it all under one of the finest Jake Gyllenhaal movies in the sci-fi horror category. In this movie, Jake Gyllenhaal portrays the role of a medical officer in the ISS in a six-member team of astronauts who discern the signs of extra-terrestrial life in the form of a frozen single-celled organism from Mars and proceed to try and nourish it back to life on their space shuttle. All enthusiasm and celebration dry out among the crew as they realize they had underestimated the hostility of the creature. A race against time to kill the creature before it kills the humans ensues which will solely determine the future of humankind in Life – this was the movie which earned double its budget in the box office.
IMDb 6.6 / Release Date: 2017

Trailer / Director: Daniel Espinosa
3. Prisoners (2013)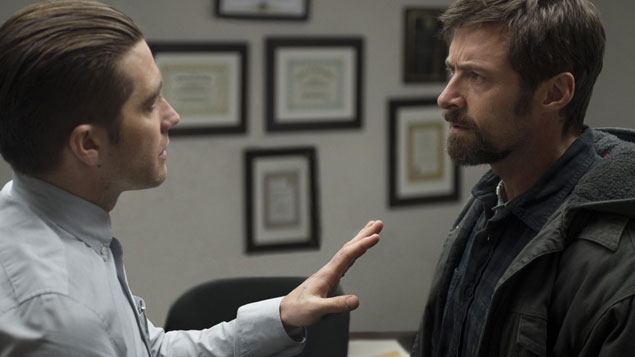 A wonderful venture into the American thriller genre by director Denis Villeneuve, and another successful entering the list of popular Jake Gyllenhaal movies is what Prisoners actually is. This 2013 film revolves around the seemingly generic plot of two girls getting abducted from their households, and Jake Gyllenhaal as a detective becoming deeply involved in the case and adds Hugh Jackman in the role of a desperate father who flips out after the police release a young suspect of his daughter's kidnapping and decides to take the matters into his own hands. Prisoners was included in the list of top ten movies of 2013 released by the National Board of Review, and also acquired a box office total of $122.1 million worldwide.
IMDb 8.1 / Release Date: 2013

Trailer / Director: Denis Villeneuve
2. The Day After Tomorrow (2004)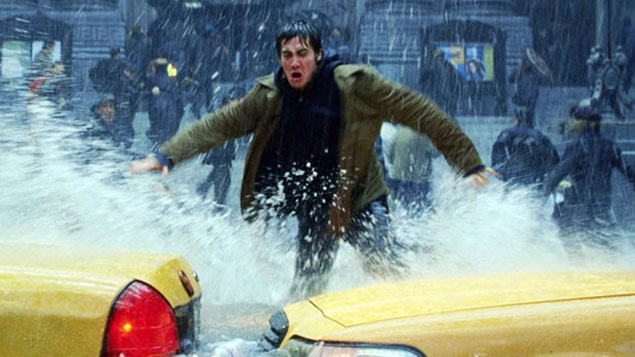 Released in 2004, when the trend of making disaster movies was at its peak, The Day After Tomorrow can easily be classified as one of the top-rankingJake Gyllenhaal movies as well as one of the best movies which can fit into both in the science-fiction disaster genres. The Day After Tomorrow is based on the 1999 book The Coming Global Superstorm and follows the events which take place around the world after the North Atlantic Ocean experiences a thermohaline circulation slowdown. The world falls into a new Ice Age as a group of young high school students, led by the character of Jake Gyllenhaal get stuck in New York while the rest of America undergoes a mass evacuation. The Day After Tomorrow was a massive box office hit, and upon earning a total revenue of $544.3 million, attained the sixth rank among other highest-grossing films for the year 2004.
IMDb 6.4 / Release Date: 2004

Trailer / Director: Roland Emmerich
1. Brokeback Mountain (2005)

One cannot even begin their attempt to single out the best of Jake Gyllenhaal movies without mentioning the Oscar winning movie Brokeback Mountain which was a one-of-its-kind movie when released in back in 2005. Based on the eponymous short story by Annie Proulx, Brokeback Mountain stars Jake Gyllenhaal and Heath Ledger as two cowboys who fall in love with each other during a sheep herding expedition in the Western US and proceed to maintain their relationship over the course of the next decade, while simultaneously balancing their family lives – a sphere of their life none of them feel comfortable with anymore. Brokeback Mountain received immense critical acclaim and appreciation for being one of the most beautifully portrayed heart-breaking romance in the neo-Western genre which was only bettered by the acting skills of both Jake and Heath. The movie also fared extremely well commercially with a box office revenue of $178.1 million against a box office budget of $14 million despite only being allowed an initial limited release throughout the US.
IMDb 7.7 / Release Date: 2005

Trailer / Director: Ang Lee