Jackie Chan is a famous actor, action choreographer, film director, martial artist, screenwriter and producer who worked in several countries like America, China, Hong Kong and India. He is mostly known for his comedy film and actions films. As being a professional martial artist, he does his stunt by himself. His spectacular fighting moves, and comic timing is a treat to watch.  At first, he used to work as a stuntman.
In 1976 a film producer from Hong Kong Willie Chan was impressed by Chan's stunt so offered him a role where he will have a fighting scene with Bruce Lee and at that time his stage name was changed into Sing Lung. After that he got his major breakthrough in 1978 in a film called Snake in the Eagle's Shadow and Drunken Master (1978). Then consequently he started to deliver amazing movies for his audiences and his audiences started to love his comic timings and acrobatic stunts.
By becoming fan favorite and loved by audiences from around the globe as an Actor he started to produce films from 2004 under the banner of JCE MOVIES LIMITED.  Born in Victoria Peak, British Hong Kong in 1954 and his parents named him Chang Kong Sang. He is a Buddhist. As we are big fans of Jackie Chan movies, therefore we have come up with a list of his biggest blockbuster movies that have been loved and adored by critics and fans alike. Here is the list of Jackie Chan movies:
Jackie Chan Movies List
10. Mr. Nice Guy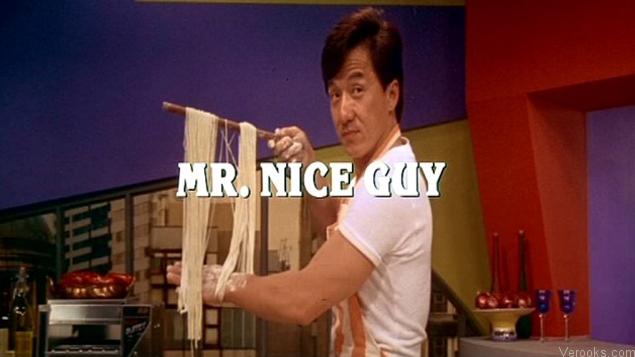 IMDb 6.2 / Release Date: 1997

Trailer / Director: Sammo Kam-Bo Hung
Its 10th in our list of Jackie Chan Movies List; This film is basically, an investigative journalist films something she shouldn't, and the footage gets mixed up with some of our heroes and a collection of clever cat and mouse chases ensue. This was perhaps the best sequences in all of Chan's career occurs in a mall, when a bunch of bad guys come calling to interrupt a cooking demonstration. There are more than many fans who hasn't seen this film. But this is truly an amazing film.
9. The Karate Kid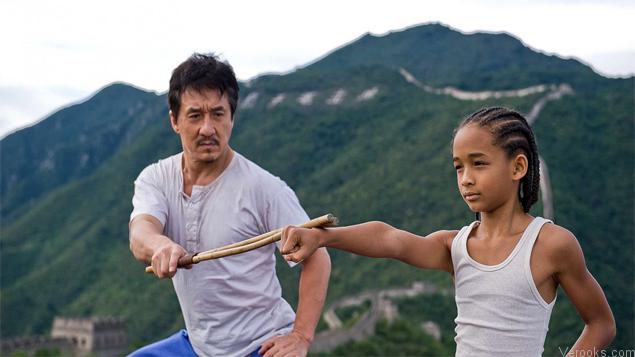 IMDb 6.2 / Release Date: 2010

Trailer / Director: Harald Zwart
Its 9th in our list of Jackie Chan Movies List; This movie is about a kid who comes to China with his mother. But kid from his area and school started to mock him and sometimes they beat him hard. He began to get frustrated and alone. One day a group of children tried to beat him up when the maintenance man Han interferes and defeats each of them. Dre then asked for Han's help to teach him real Kung Fu. The film is directed by Harald Zwart and this is another Jackie Chan's super hit films. This film was adored and loved by audiences for his brilliant performance especially the children.
8. Dragon Fist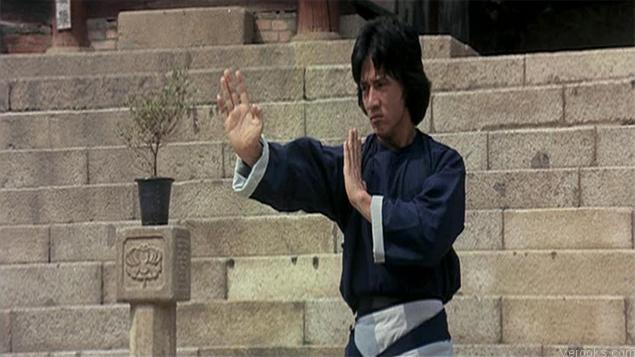 IMDb 6.3 / Release Date: 1979

Trailer / Director: Wei Lo
Its 8th in our list of Jackie Chan Movies List; Dragon Fist is also another Martial Art film. Jackie Chan was named as Tang How-Yuen a believer of Kung Fu Master San Thyne. There was an evil master Li who tried to kill San Thyne and Tang flew away with his master's wife and child in order to protect them from Li. This film is a serious film and it did well in the box office. Till now Dragon Fist is a fan favorite film.
7. Rush Hour Trilogy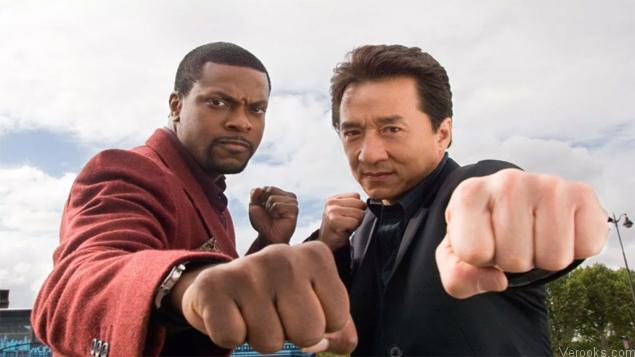 IMDb 7.0 / Release Date: 1998

Trailer / Director: Brett Ratner
Its 7th in our list of Jackie Chan Movies List; Everyone knows about Rush Hour Trilogy as this is one of the most loved and praised film by everyone. Jackie Chan (Inspector Lee) and Chris Tucker (James Curter) did fabulous work in this film and was released in 2001. In the first part of Rush Hour which was released in 1998 and the film was about to save Chinese consul's kidnapped daughter and that was a box office success.
The 2nd installment was also directed by the same director Brett Ratner. In this film Lee and Curter goes to Hong Kong on vacation. There so many bad things happened, and Lee suspected that the crime is linked to the crime lord Ricky.
The 3rd installment was released in 2007 and in this film Soo young was kidnapped and Lee & Curter saved her at the ending scene. This trilogy collected over 850 million USD. Every Jackie Chan's fan is waiting eagerly for the fourth installment to see.
6. The Foreigner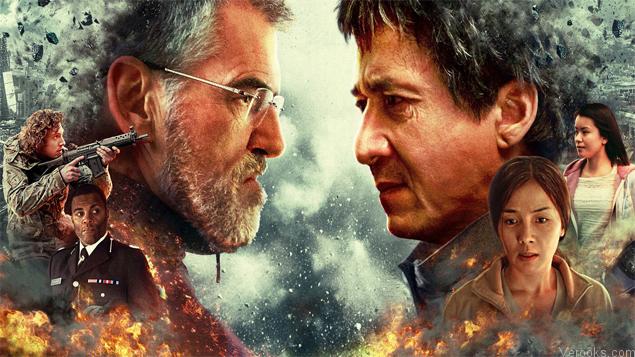 IMDb 7.0 / Release Date: 2017

Trailer / Director: Martin Campbell
Its 6th in our list of Jackie Chan Movies List; Martin Campbell collaborated with Jackie Chan for the first time and this movie was a success in the box office. The film is all about an ex militant and restaurateur who seeks revenge for his daughter who was killed in bombing. This film was also produced by Jackie Chan himself. The character he portrayed was loved by everyone.
5. Armour of God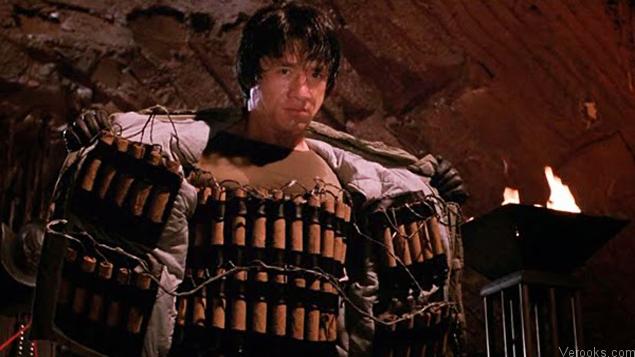 IMDb 7.1 / Release Date: 1986

Trailer / Directors: Jackie Chan, Eric Tsang
Its 5th in our list of Jackie Chan Movies List; Jackie Chan directed this film, and this is his 5th directed movie. Here Jackie played a role of a musician and a treasure hunter. The slapstick comedy scenes were hilarious in this film and audience loved his action here. This movie collected over 4.5 million USD in Hong Kong and was declared hit. In 2014 Time out polled several film critics, producers, directors, actors and stunt actors to list their top action film. There this film was ranked 84.
4. Project A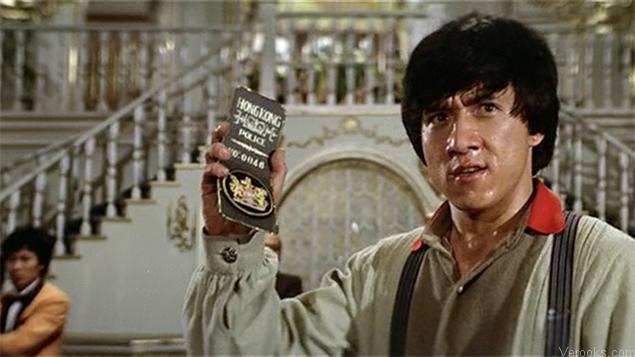 IMDb 7.4 / Release Date: 1983

Trailer / Directors: Jackie Chan, Sammo Kam-Bo Hung
Its 4th in our list of Jackie Chan Movies List; This film is a periodic film based on 1800s. It is impossible for people to guess by the generic title of the film. This film features Chan, Hung and Biao and it is an action comedy film. The trio trains to take on the bad guys and also the typical Hong Kong mobsters to deal with too. Chan's previous period films was not successful but because of amazing fighting scenes and comic scenes this film did a lot better in the box office and was a blockbuster hit.
3. Drunken Master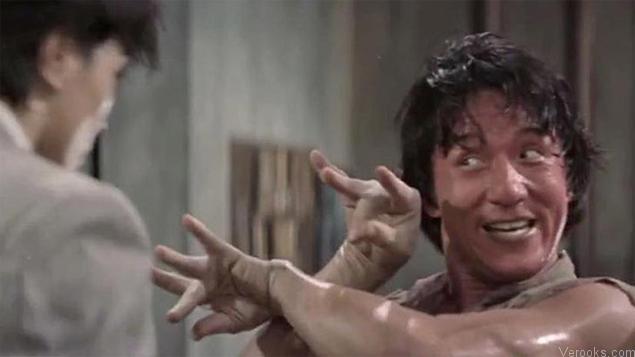 IMDb 7.6 / Release Date: 1978

Trailer / Director: Woo-Ping Yuen
Its 3th in our list of Jackie Chan Movies List; After Snake in the Eagle's Shadow Jackie Chan proved everyone with his acting skill and stunts that he deserved to be in the movies. He starred in the 1978 comedy martial arts film. Here Jackie played the character of a young boy named Freddie Wong who lived towards the end of Qing Dynasty. Here his father makes him to learn martial art and a tutor named Beggar was hired to teach Wong. Beggar was strict with Wong, so he flew away and caught himself in a fight at a restaurant there his master Drunken Beggar helped him. It earned around 862,055 USD and was loved by everyone.
2. Police Story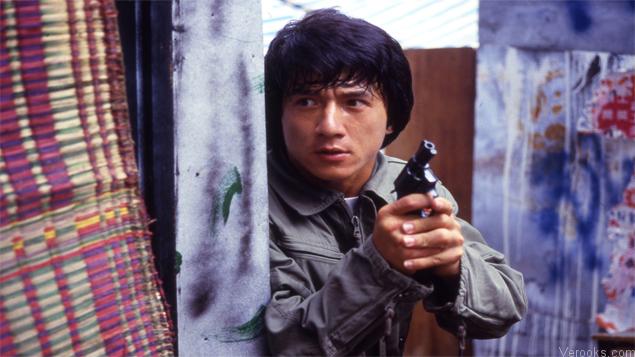 IMDb 7.6 / Release Date: 1985

Trailer / Directors: Jackie Chan, Chi-Hwa Chen
Its 2th in our list of Jackie Chan Movies List; Jackie Chan thought in the early 1985 that he was ready to start in an American film. Thus, he teamed up with director James Glickenhaus and that film was a disaster, but he took control of his next project and that end up being his best action film till now and that franchise has lasted 28 years. The stunts are superb, the fighting scenes are choreographed incredibly and the way the story was told it was lean, mean, and driven by a desire to get entertained for sure. If someone wants to know and see true martial arts masterpiece then Police Story is the film to watch.
1. Drunken Master 2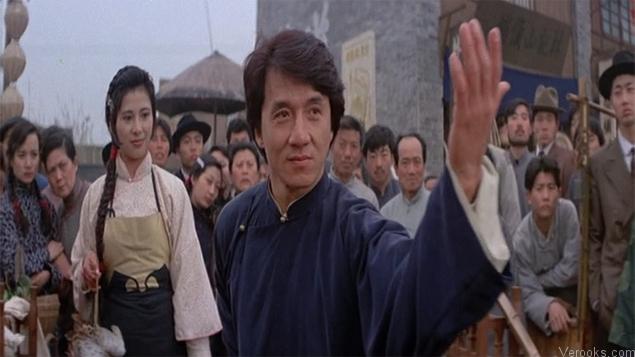 IMDb 7.6 / Release Date: 1994

Trailer / Director: Chia-Liang Liu
Its 1th in our list of Jackie Chan Movies List; This film contains one of the best action scenes and stunt work of Jackie's career. After the successful part 1 which was loved by everyone, then this part boosted up Chan's career. The final fight sequence is perhaps one of the best of all time. By the way the main thing is one should applause Jackie Chan's dedication to this movie he not only acted in this film but also directed some of the scenes. This film was another box office hit for Jackie.
This is the list of the 10 best Jackie Chan movies till date. Hope you liked my list. A lot of love went into curating this article.