During most award ceremonies is when movie lovers and enthusiasts often get to try to identify the best and classical movies around. For a movie to be classified as a classic then it needs to provide a perfect balance between great actors and actress as well as stunning punch lines which will keep the audiences glued to their screens.
Some of these classic movies will be showcased on the list below:
9. Indiana Jones: Raiders of the Lost Ark (1981)

An epic fantasy movie that was made in the early 80's, Indian Jones: Raiders of the Lost Ark gained cult like status after its release. This is regarded by many as one of the best classic movies of the 20th century. Directed by Steven Spielberg and starring Harrison Ford, Indiana Jones: Raiders of the Lost Ark collected $389 million in box office receipts, which is over $400 million in today's money.
IMDb 8.5 / Release Date: 1981

Trailer / Director: Steven Spielberg
8. Titanic (1997)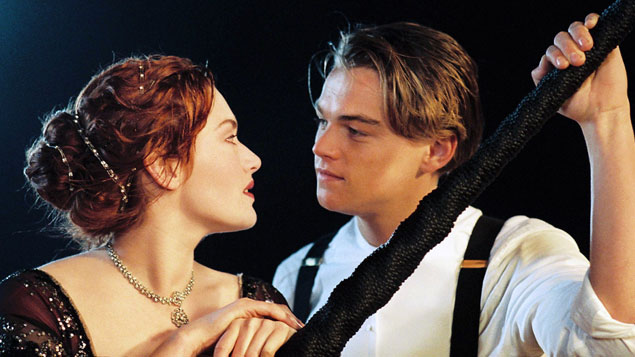 Titanic is one of the all-time classics that follows the romantic journey of a young aristocratic named Rose played by Kate Winslet who falls in love with a poor artist named Jack portrayed by Leonardo DiCaprio all aboard the R.M.S Titanic. The film is truly an enthralling affair infusing aspects of drama and romance to the impending danger that will lead to the death of many passengers.This romantic dramatic further grossed over $1.84 billion at the box office upon its release where it received critical and commercial access. The film was also nominated for various awards where it scooped the most Oscar nomination of any film.
IMDb 7.8 / Release Date: 1997

Trailer / Director: James Cameron
7. Heat (1995)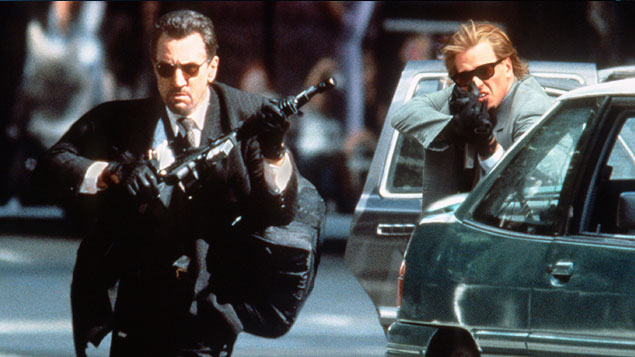 Heat is a dramatic thriller that follows a bunch of bank robbers who unknowingly leaves a clue at the same of their bank heist. Al Pacino and De Niro provide some of the best action packed lines and thrills in this 90s flick which further cemented its status as among one of the best classical movies in the world. The crime drama went on to gross over $187million at the box office which made it become one of the highest grossing films in the globe. The heat was well received by both critics and movie audiences because of the compelling performances of Al Pacino, De Niro and their other co-stars.
IMDb 8.2 / Release Date: 1995

Trailer / Director: Michael Mann
6. The Shawshank Redemption (1994)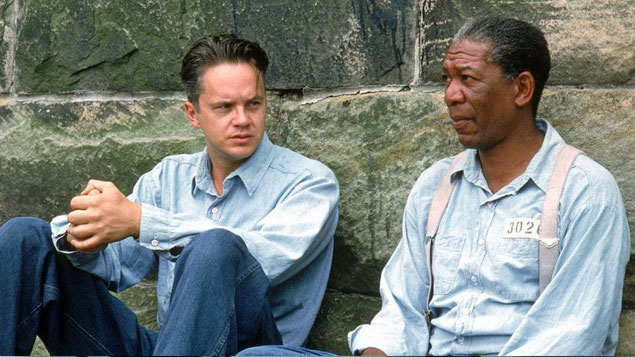 This film depicts a story of Andy Dufresne played by Tim Robbins who is sentenced to prison for murdering his wife and her lover. While in prison he is able to develop a strong friendship bond with fellow inmate Red played by Morgan Freeman where they start a money laundering operation with the help of a prison warden. The film is truly an all-time classic which is both uplifting and satisfying to the audiences all over the globe. Both Freeman and Robbins received worldwide acclaim for their performances in the film which also received positive reviews on its released. The movie was rated at 9.3 out of 10 by IMDB grossing over $56 million at the box office.
IMDb 9.3 / Release Date: 1994

Trailer / Director: Frank Darabont
5. The Godfather II (1974)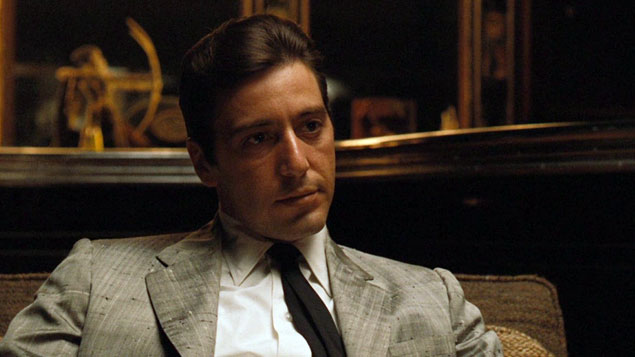 The Godfather is one of those popular and riveting classic mobster movies that have been ingrained in the minds of moviegoers and critics. Robert De Niro was able to perfectly portray the young immigrant Vito Corleone by delivering some of the best punchlines in cinema history. De Niro performances were electric and short of being legendary making the film one of the greatest hits in modern day era.The film grossed over $57 million at the box office, receiving plenty of awards and positive reviews by audiences and critics where it scooped many academy awards. Further video games have been developed concerning the Godfather movie further showcasing the uniqueness and classical nature of the film.
IMDb 7.5 / Release Date: 1974

Trailer / Director: Steve Coallier, Don Regan
4. 101 Dalmatians (1996)
[adinserter block="1″]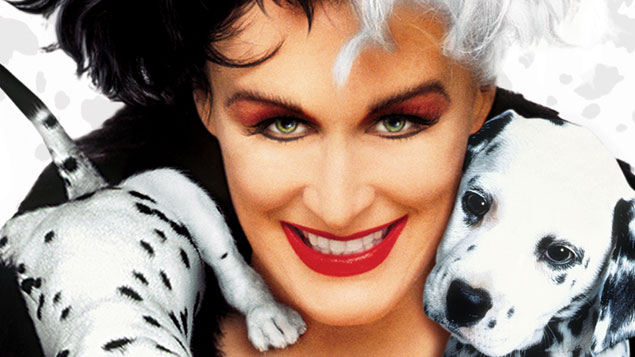 This animation flick is one of Disney's classical movies adapted from Dodie Smith 1956 novel the One Hundred Dalmatians. The film is aliveaction-packed comedy which stars Glen Close as one of the most memorable villains Cruella de Vil where received universal acclaim and praise. The film was a huge commercial success grossing over 320 million at the box office against the background of $75 million in the budget allocation.
IMDb 5.7 / Release Date: 1996

Trailer / Director: Stephen Herek
3. Terminator 2: Judgement Day (1991)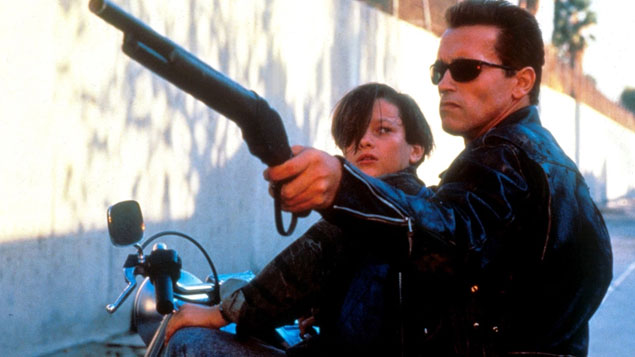 Terminator series has a cultic following among movie audiences and critics alike and these second sequel of the Terminator was one of the classic movies of the early 90s. It is a sci-fi film starring Linda Hamilton as Sarah Conor and her son John Conor who are protected from an advanced and superior cyborg by another revamped Terminator played by Arnold Schwarzenegger. The film received an 8.5 out of 10 ratings by IMDB, grossing over $527 million at the box office.
IMDb 8.5 / Release Date: 1991

Trailer / Director: James Cameron
2. Goodfellas (1990)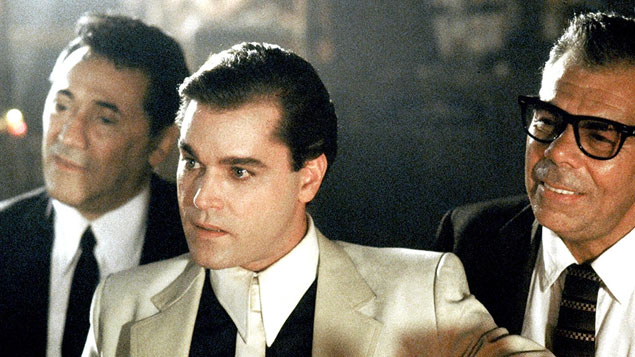 There have been many mob and mafia related films that have been developed since the 1990s classic Goodfellas was released to the general public. This movie depicts the story of Henry Hill and his relationship with the mob in America. Robert De Niro performance in the movie was exemplary which further cemented its cult status among audiences and critics globally. The visual camerawork incorporating some of the best and honest performances by the cast of the film which further secured its place in the legendary folklore of the greatest mobster film of all time.
IMDb 8.7 / Release Date: 1990

Trailer / Director: Q Martin Scorsese
1. A Fistful of Dollars (1967)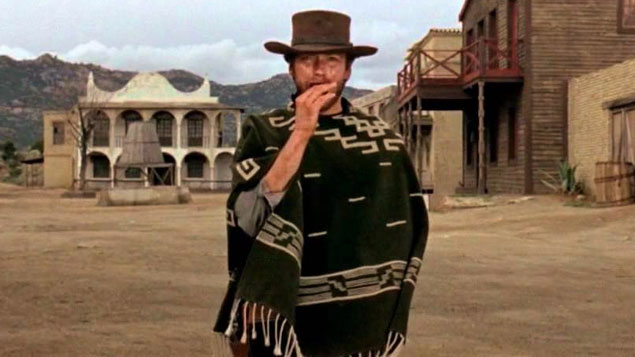 This movie is one of the greatest films that greatly influenced the new era in the west thus ushering in one of the most iconic actors of the past decade, Clint Eastwood. The film depicts a story of a wandering gunfighter who is able to play the rival family members against each other. This film is one of the classic movies that grossed over $14 million at the box office with a meagre budget of just $200,000.The film received several nominations and positive reviews from critics due to its ground-breaking style which hugely influenced the Western genre.
IMDb 8.0 / Release Date: 1967

Trailer / Director: Sergio Leone
Classic movies are truly exemplary pieces of art that are capable of provoking angst and interest to audiences and critics alike.