Adam Sandler is a renowned American actor who is known for his comedy movies. He got his start by featuring on Saturday Night Live, the hit NBC sketch comedy show during the 1990s. From then on, capitalizing on his new-found fame, he went on to star in a lot of blockbuster comedy movies that people adore even to this day. Adam Sandler moviesare loved by audiences due to his slapstick comedy and over the top humour. He has since gone on to become a successful movie producer under the banner of Happy Madison Productions. Born in Brooklyn, New York in 1966, Adam Sandler grew up in New Hampshire. He is of Jewish and Russian descent. As we are big fans of Adam Sandler movies, we have come up with a list of his biggest blockbuster movies that have been adored by critics and fans alike. Here is the list of the best Adam Sandler movies:
Adam Sandler Movies List
10. Hotel Transylvania (2012)
[adinserter block="1″]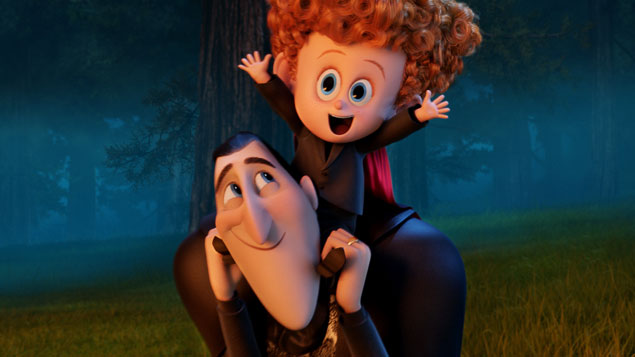 Hotel Transylvania is an animated Adam Sandler movie that's built as a fantasy/horror movie but is actually a heart warming family comedy. Produced by Sony Pictures Animation, Hotel Transylvania grossed $358 million at the box office and spawned a successful sequel in 2015 that also starred Adam Sandler as a voice actor.
IMDb 7.1 / Release Date: 2012

Trailer / Director: Genndy Tartakovsky
9. Grown Ups (2010)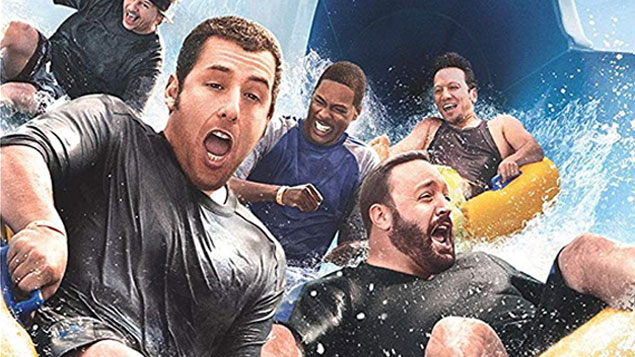 Grown Ups is a buddy comedy film about five friends. Grown Ups managed to celebrate the spirit of childhood, a quintessential element in all Adam Sandler movies. The movie was a box office smash as it collected $271 million at the box office.
IMDb 6.0 / Release Date: 2010

Trailer / Director: Dennis Dugan
8. Click (2006)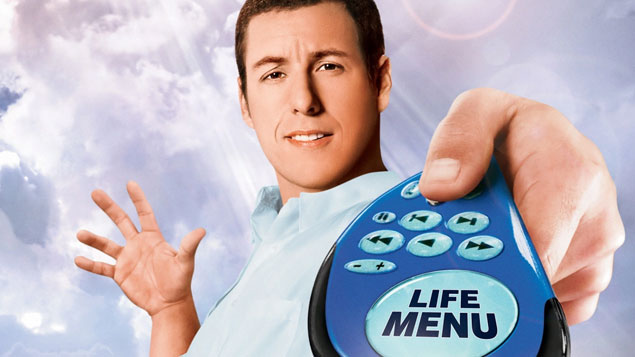 Click is a 2006 Drama/Fantasy Adam Sandler movie that also stars Kate Beckinsale. At first, Michael, played by Adam Sandler, has it all; a perfect job, a beautiful wife and wonderful kids. But his wife Donna, played by Kate Beckinsale, gets annoyed at the amount of time that Adam Sandler spends on his work. Michael struggles with this until he meets a strange person who claims to be an eccentric inventor. This strange guy gives Michael a universal remote that can control time. This makes Michael very happy because he can now skip all the boring parts of his life until he realizes that he missed all the great events of his family member's lives. Thus, he begins to cherish all the precious moments with his family. It's a heart warming movie that made the fans love it and so Click managed to gross $237 million at the box office.
IMDb 6.4 / Release Date: 2006

Trailer / Director: Frank Coraci
7. Big Daddy (1999)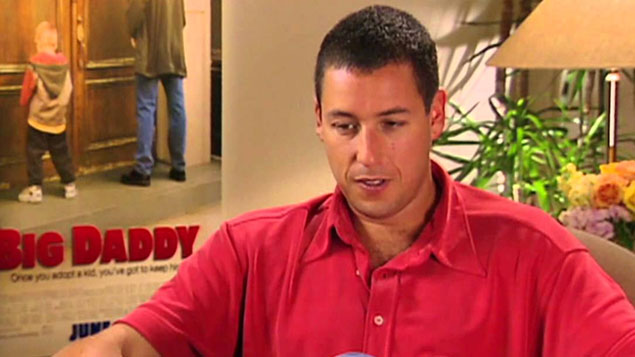 Big Daddy is the story of a thirty-two-year-old irresponsible guy played by Adam Sandler who always runs away from his responsibilities. He is forced to change his habits when his girlfriend leaves him for an older man. In a desperate effort to prove that he is a mature guy, he adopts a 5-year-old kid to prove to his girlfriend that he can handle responsibility. Due to his callousness, he manages to corrupt the little kid in hilarious ways, but when he realizes what he has done, goes on about to fix his mistakes. Big Daddy went on to gross $235 million in the box office.
IMDb 6.4 / Release Date: 1999

Trailer / Director: Dennis Dugan
6. 50 First Dates (2004)
[adinserter block="1″]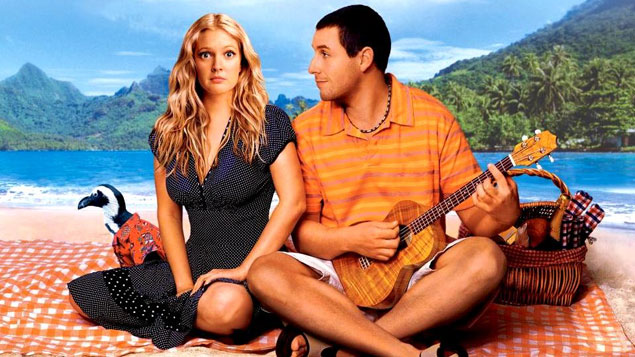 One of the most iconic Adam Sandler movies, 50 First Dates is a romantic comedy starring Adam Sandler and Drew Barrymore. Drew Barrymore plays a woman who suffers from short term memory loss, so anything that happens to her the day before, she fails to remember or recollect. Thus, Adam Sandler goes on a tiring mission to woe her girl every single day just because she forgets everything after she falls asleep. This movie depicts a sweet love story where Adam Sandler brings out all his talents and gives us a wonderful movie experience. Released in February of 2004 50 First Dates went on to become a major box office hit as it grossed $196 million in the box office.
IMDb 6.8 / Release Date: 2004

Trailer / Director: Peter Segal
5. Reign Over Me (2007)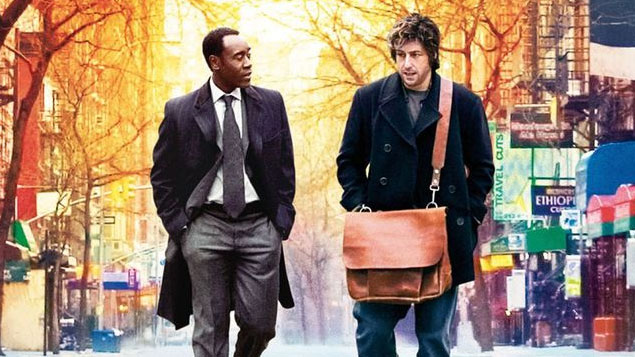 Finally, a movie that is not a comedy, Adam Sandler plays a person who lost all his family during the terrorist attack of 9/11. This dramatical movie is about friendship and how to cope with personal loss. Rated 7.5 out of 10 by fans on IMDB, Reign Over Me managed to collect around $22 million in box office receipts and had favourable reviews from the critics who found the serious nature of an Adam Sandler movie to be endearing. This movie proved to critics that Adam Sandler can play a dramatic role with passion and heart.
IMDb 7.5 / Release Date: 2007

Trailer / Director: Mike Binder
4. Billy Madison (1995)
[adinserter block="1″]


This is the Adam Sandler movie that really kickstarted his movie career as this was his first big budget movie. This movie is about a spoiled rich kid who repeats his grade school every in hopes to take over his rich family business. Adam Sandler plays a lazy, porn addicted guy who is brash and irresponsible.
IMDb 6.4 / Release Date: 1995

Trailer / Director: Tamra Davis
3. The Waterboy (1998)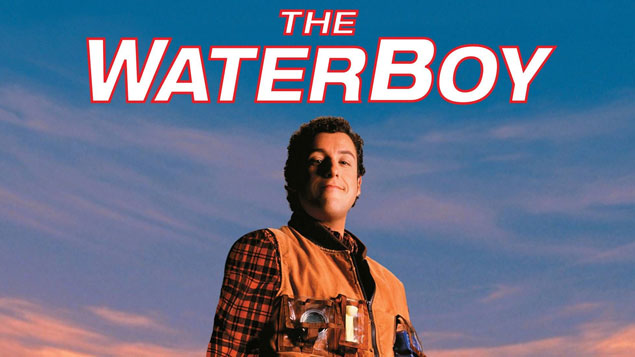 The Waterboy is a 90-minute sports comedy film that starred Adam Sandler as Bobby Boucher Jr. It is more of a sports drama than a comedy and the movie was panned by the critics but loved by the audience. It managed to make a whopping $186 million in the box office against a budget of only $23 million. The movie had some very famous punchlines with a lot of physical comedy that made teenagers love this movie.
IMDb 6.1 / Release Date: 1998

Trailer / Director: Frank Coraci
2. The Wedding Singer (1998)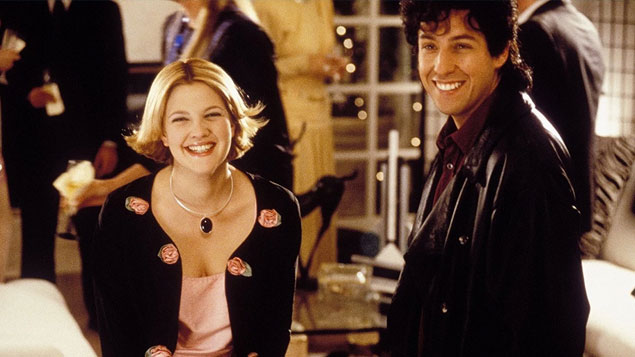 The Wedding Singer depicts a sweet love story which has a mix of comedy woven into it where the movie makes fun of many cultural ques of the 1980s. It was made with a budget of only $18 million but it made more than $123 million in the box office, signalling the rising star power of Adam Sandler. This paved the way for many more successful Adam Sandler movies.
IMDb 6.8 / Release Date: 1998

Trailer / Director: Frank Coraci
1. Happy Gilmore (1996)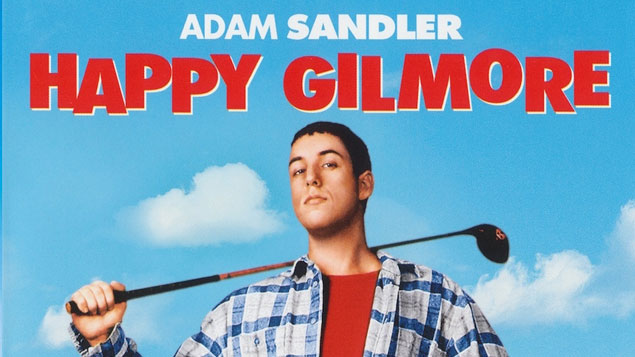 Just coming off the bat from Billy Madison where he proved everyone that he got the necessary acting skills to make it in Hollywood, he starred in the 1996 sport-comedy film Happy Gilmore. Here Adam Sandler played an ill-tempered hockey player who suddenly discovers that all his whacked-out skills make him a great golfer. It earned around $41 million dollars in the box office and was loved by the audience.
IMDb 7.0 / Release Date: 1996

Trailer / Director: Dennis Dugan
This is the list of the 10 best Adam Sandler movies till date. Hope you liked my list. A lot of love went into curating this article.